Happy birthday SEISS – but many freelances left out of the Covid-19 scheme will not be celebrating today
Friday 26 March marks the anniversary of the government's Covid-19 aid package for freelances.
After immense pressure from the TUC, NUJ and other unions, the UK government launched the Self-Employed Income Support Scheme (SEISS). The self-employed would receive up to 80 per cent (capped at £2,500) a month on self-employed trading profits for three months.
However, it soon became apparent there were many individuals – including the newly self-employed, those whose self-employed trading profits were less than half of their total income and those self-employed but taxed via PAYE –excluded from support. Official figures put the total of these individuals, all taxpayers, at 3 million.
As the crisis continued, many people working in the creative industries, where a third of workers are self-employed, lost most or all their income, financial support continued but was reduced in May to only 70 per cent and the SEISS extension figure announced in September had to be revised three times after furious lobbying.
Currently, the fourth SEISS grant covering February to April of 80 per cent will be opened in April and what looks like the final grant covering May to September will remain at 80 per cent for those who have seen 30 per cent or more of a reduction in trading profits. For those who have seen less than a 30 per cent reduction, the grant will be only 30 per cent.
Although the UK government estimates that an additional 600,000 will be helped by covering those who have submitted their 2019/2020 tax returns, the excluded Forgotten Freelances remain unsupported financially a year on.
Why has this group of working people been so badly treated and bereft of any support? Compare this shocking and appalling treatment with the billions paid to employers and the reports of millions being shelled out to foreign states, tax exiles and billionaires under the Coronavirus Job Retention Scheme.
In February, the Public Affairs Committee concluded that HM Treasury and HMRC had not done enough to reduce the number of people excluded from the schemes. It recommended they should investigate whether more data within and outside of the tax system could be used to determine eligibility for those excluded. The UK government agreed with the recommendation and said it would explore and discuss with stakeholders the options for supporting those affected by Covid-19.
The union therefore calls again on the UK government to put right the desperate position that so many of the self-employed have found themselves in over the past year, without any financial support and treated as if they do not exist. The NUJ's all-member survey revealed the extent of the hardship experienced by many freelances, with many saying they would be forced to leave the industry.
The union's #FairDeal4Freelances campaign continues to seek redress for those missing out on aid and to fight for a radical reform of rights to ensure job protection and benefits are not dependent on employment status.
Pamela Morton, national freelance organiser, said:
"There is still time for the UK government to address the inequality and unfairness of how support has been given and the desperate situation many of those excluded will be facing. With every passing day individuals will be forced out of the careers and industries they love simply because the government has failed them.
As a Guardian analysis of the UK government's furlough scheme has showed, if the government was prepared to pay the likes of members of the Saudi royal family, billionaire tax exiles and businesses such as Harrods and the Ritz furlough money, surely it can help tide over freelances waiting for theatres and music venues to open and conferences and festivals to be back on, so they can get back to work.
"The precarious nature and unfair deal imposed on freelances have been exposed by the present crisis. The government must act to improve the rights and benefits of the self-employed. Instead, a new consultation, the "timely payment" consultation, seeks to increase their burden by replacing annual returns with monthly or quarterly bills which could mean many having to pay two years' tax in a single year."
Timely payment: HM Revenue & Customs call for evidence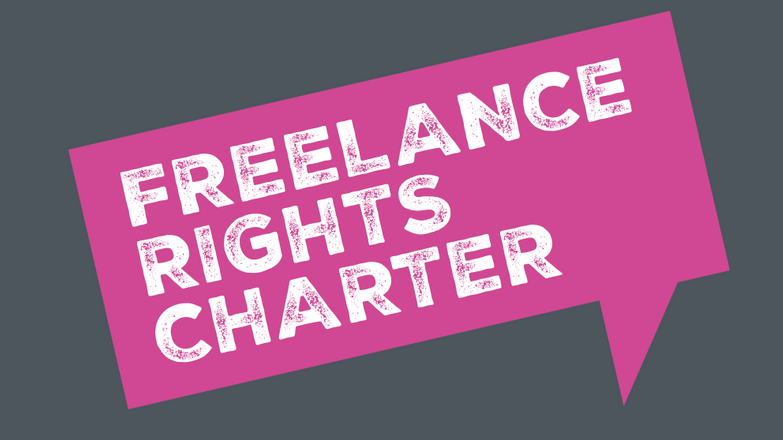 10-point charter for freelances rights and benefits.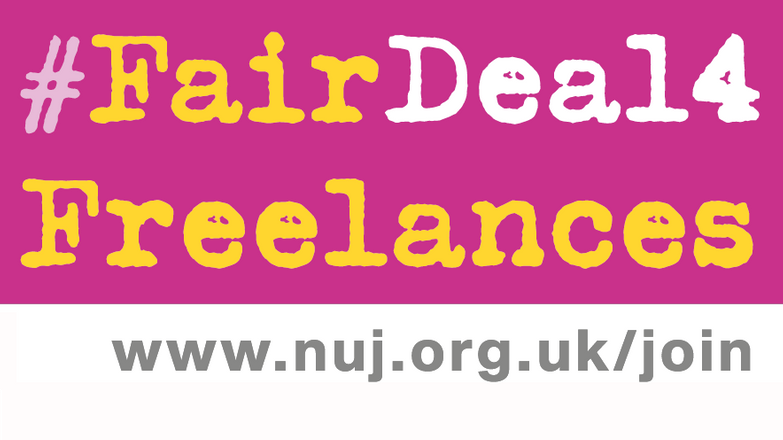 The NUJ has launched a major campaign to fight for a better deal for freelances.