The NUJ's policy, objectives and campaigning priorities are decided at the NUJ conference – the delegate meeting (DM).
The NUJ is a democratic union: all members can influence policy. NUJ DM is the union's main policy-making body. Since 2014, DM normally happens every two years.
All members are entitled to attend branch meetings and branches can submit motions and amendments to conference. A member can also volunteer to attend DM as a delegate and speak and vote on behalf of the members they are representing.
Delegates can speak in debates, vote and ask questions. If a motion is passed, it becomes union policy. To prepare for DM, branches hold a special meeting or meetings to discuss arrangements for the conference.
The conference also scrutinises the union's accounts and reviews reports from each sector and body of the union contained within the Report to Delegate Meeting.
During the DM conference, industrial sectors normally organise conferences to set priorities and exchange information about recent activity and specific issues affecting members working in their own sectors.
Delegate Meeting 2021
Following the postponement of the NUJ Delegate Meeting following the Covid-19 outbreak and lockdown, an online conference will now take place in May alongside a programme of broader events taking place across the union's nations and regions.
DM will take place online, with the main business and motions happening on Friday 21 May and Saturday 22 May, following a formal opening of proceedings on Monday 17 May that will include events focussing on the union's News Recovery Plan, our safety of journalists campaign, the union's international solidarity work and a celebration of our Members of Honour.
We will showcase a package of training seminars and professional skills sessions, including collective bargaining and mental health and wellbeing training. Branches will also be encouraged to organise online events during a week of activity to make the role of journalists and journalism.
Branches will be able to amend their delegations.
Late Notice Motions will operate in the usual way, with a deadline for receipt to the NUJ Standing Orders Committee of noon, Friday 14 May.
More information is available from recent editions of NUJ Informed:
DM documents
The main DM documents were prepared before the decision to postpone the meeting.
Irish Biennial Delegate Conference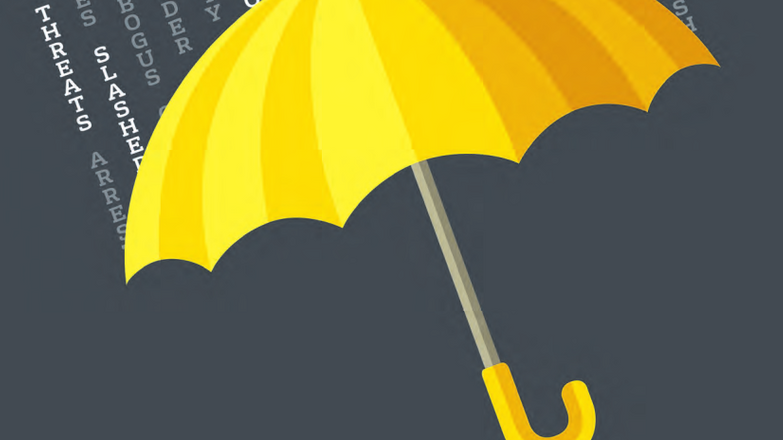 The past two years have been marked by relentless attacks on journalism at every level: regionally, nationally and internationally.
Previous DMs
DM 2018 was held from 19-22 April 2016, including sector conferences.
DM 2016 was held from 14-17 April 2016, including sector conferences.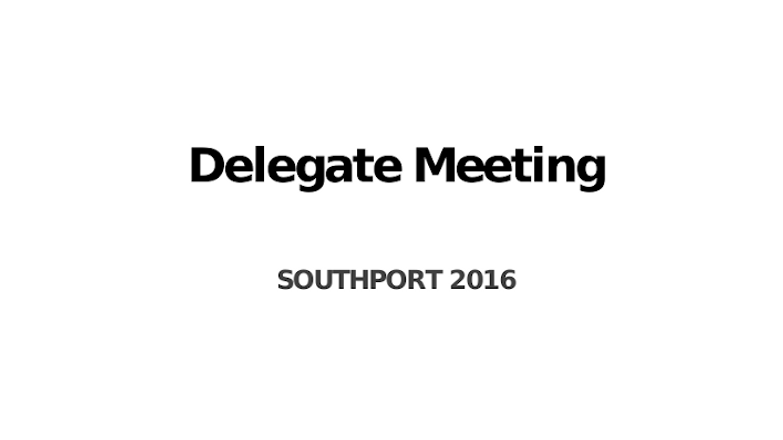 All the final motions agreed or remitted at delegate meeting 2016.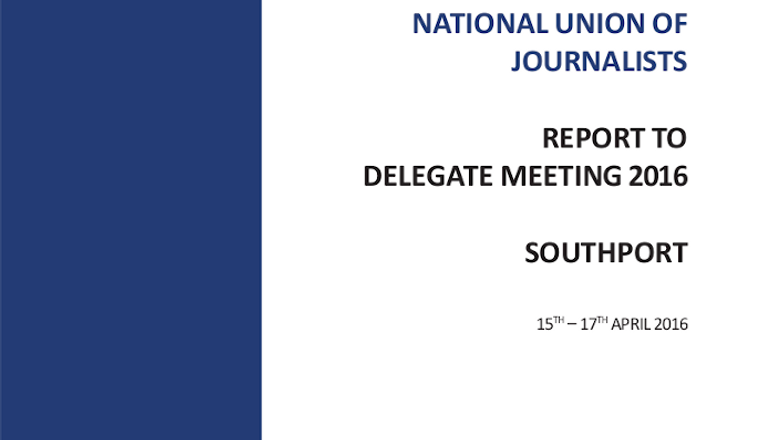 Conference report of work done since the last delegate meeting, prepared to present to the union's delegate meeting in Southport in April 2016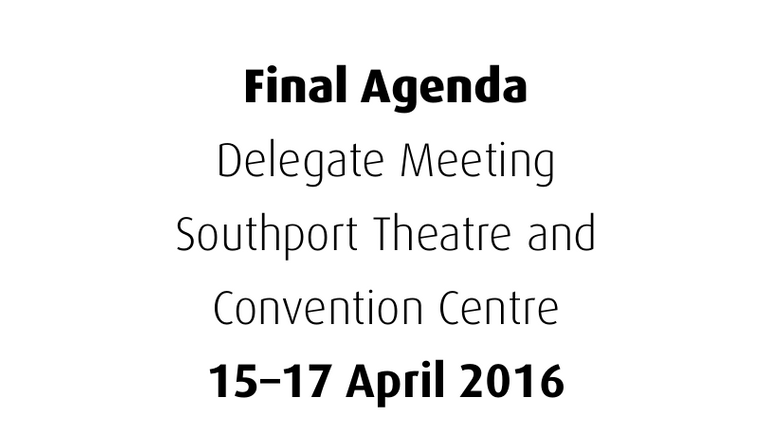 The final agenda to be debated at DM 2016.