Every two years, the NUJ delegate meeting meets to decide on a range of issues including union policies, campaign priorities and changes to the rules. The delegate meeting brings together representatives of NUJ branches, group chapels and councils.
National Executive Council
Between delegate meetings, the National Executive Council (NEC) is responsible for enacting the instructions of the delegate meeting. All but one member of the NEC are elected from the membership every two years and are unpaid.
The union's general secretary also sits on the NEC. The general secretary is an elected, paid union official whose term of office runs for five years.
The union's national officers, the president, vice-president and honorary general treasurer are elected from the membership of the NEC for the two-year period between delegate meetings.
General secretary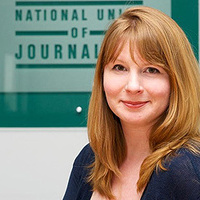 Michelle Stanistreet
Michelle Stanistreet worked as a journalist for 10 years at the Sunday Express newspaper as feature writer and books editor. She was president of the NUJ in 2006 and elected as general secretary of the union in April 2011.
Under her leadership she has championed quality journalism and the role of public interest journalism and public service broadcasting as vital to a democratic society. The union robustly defends freedom of the press, successfully representing Chris Mullin at the Old Bailey when he refused to reveal his sources to the West Midlands Police. She also supported BBC presenter Samira Ahmed during her landmark unequal pay case.
In response to the crisis in local news, lack of media plurality and poor diversity in the newsroom, Michelle published the union's News Recovery Plan which sets out a range of interventions and policies to re-set the media landscape.
Michelle Stanistreet news:

National officers
The union's national officers, the president, vice-president and honorary general treasurer are elected from the membership of the NEC for the two-year period between delegate meetings.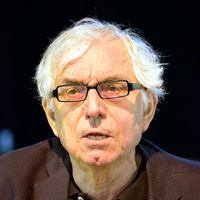 Pierre Vicary
Pierre Vicary, a BBC World Service journalist, has been elected as president of the union. Pierre was born in London to an English father and Swiss-French mother. He then lived in Germany, Switzerland and France and was sent to an English boarding school during his teens. He moved to Australia and after doing some labouring work won a scholarship to university in Sidney where he studied languages and edited the student newspaper. This led to a job with the Australian Broadcasting Company (ABC), which sent him to London as a foreign correspondent where he became a culture journalist.
He returned to Australia and taught radio journalism until he was sent to the United States where he filed political stories from New York and Washington. He set up a Central and Eastern bureau, based in Zagreb and in the heart of the action for ABC. He covered the fall of the Berlin Wall, the defenestration of the Ceaușescu regime and the wars in the Balkans.
In 1995, he got a job with the BBC World Service in London and has been there since, now as a freelance. He soon became active in the NUJ, was the long-term chair of the Broadcasting Industrial Council and has been on the NEC for 10 years. He is known as a doughty fighter for journalists' rights and decent pay. He speaks French, German, Italy and Serbo-Croat (as well as English) and is a supporter of Chelsea football club.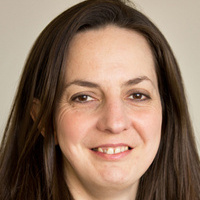 Natasha Hirst
Natasha Hirst has been elected as vice-president. She is a freelance photographer based in Cardiff. Originally from a science background, gaining a PhD in physical chemistry, Natasha became active in the NUS disabled students' campaign while at university and served as NUS Wales president 2003-04. She spent four years as equality officer for the Wales TUC and two years as a political researcher and constituency photographer for the first minister of Wales.
She has been freelance since 2010, specialising in political and campaigns photography. She has remained a committed trade union and disability activist with a wide range of political and community interests, including serving on the Heritage Lottery Fund Committee for Wales and as a director for Disability Wales. Natasha is the current chair of Disability Arts Cymru.
She said:
"I am delighted to become the next vice president of the NUJ. It's an honour to work alongside so many excellent activists and to have the opportunity to continue campaigning on issues that are close to my heart: protecting and promoting journalism and journalists' rights and being a strong advocate for increasing diversity across our industry.
"Being an NUJ member meant that I had support around me when life was hard. Becoming an NUJ activist gave me a stronger voice and provided opportunities to make a real difference for myself and others. Our industry has many challenges ahead and I look forward to playing my role as the NUJ continues to fight for a better future for our members."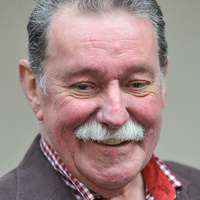 John Barsby
John represents East Anglia on the NEC. NUJ Member of Honour, former president and long-serving member of the NEC, John has chaired Finance Committee for several years.
He has been the longest-serving chair of the Broadcasting Industrial Council. Much of his work is involved in BBC negotiations and representing members in regional television and local radio.
National officers news: