NUJ Informed, Issue 34, February 2021
Welcome to February's NUJ Informed, news from the union's national executive council.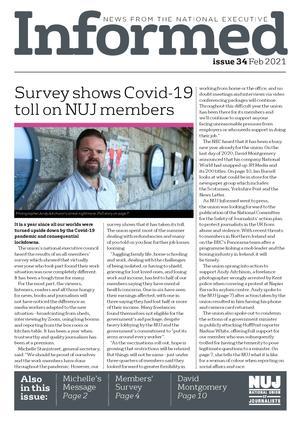 In this edition:
Michelle Stanistreet, general secretary, on the progress of the NUJ's news recovery plan and international statement with sister unions on the tech giants.
The all-members' survey reveals how we are all coping during the pandemic.
Photographer Andy Aitchison and reporter Nadine White discuss their brushes with trouble while doing their job.
Ian Burrell profiles JPI Media's new owner David Montgomery.
Download the resource