NUJ extra helps members and their dependents who have fallen on hard times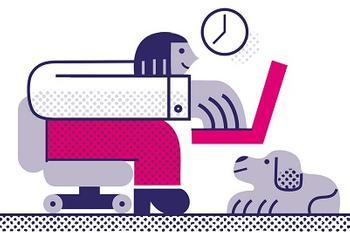 Every year the charity has helped NUJ members who, because of sickness, accident or other unforeseen circumstance, need short-term financial assistance. This includes one-off grants to help pay urgent utility bills or adjustments needed at home because of a sudden disability.
NUJ extra has met the removal costs of members who were fleeing from violent partners and provided financial support to get them back on their feet. It has helped members pay their mortgage, bought electric wheelchairs and repaired windows.
NUJ extra helps:
NUJ members
former NUJ members, and
dependants of members/former members who have died.
Read more about those we help.
"I suffered an enormous coronary and I had multiple organ failure. It was a grim time, but NUJ Extra was there when everything else seemed bleak. I cannot overstate how important NUJ Extra was to me. It made me feel like I belonged." Eugene Costello, freelance feature writer
NUJ extra is funded by members, branches and chapels. Branches are encouraged to make a standing order and/or hold regular fundraising events. If you already pay a standing order, remember to review it.
You can DONATE online.
You can APPLY online.
Before completing the form, read the NUJ Extra guidelines. Make sure you have all your financial information to hand. You will be able to attach any specific items, such as bills or receipts. If you cannot use the online form, you will need to print off the application form and then it post to NUJ extra, Headland House, 72 Acton Street, London WC1X 9NB or email it to [email protected]:
If you have any questions regarding NUJ extra, please contact our administrator, Leyla Yusuf, on 020 7843 3738 or by email: [email protected]
Download the NUJ extra flier