Journalists and photographers/videographers covering wars and disasters are exposed to distressing and horrific scenes. But it isn't just in conflict zones that media workers witness frightening images or deal with people experiencing traumatic events.
Whether it is watching footage on social media, covering a train crash or interviewing sexual abuse survivors, journalists can be confronted with upsetting and dark situations.
The NUJ is working with expert organisations to increase awareness among journalists of the possible impact of the job and their mental health and to persuade newsrooms to provide appropriate support to staff and freelances. Employers will also need to be able to support staff with PTSD from their experiences outside work, such as domestic abuse.
The union, in partnership with the Rory Peck Trust, can provide funding to help pay for safety training, trauma therapy, and hardship grants for freelance NUJ members. The Crisis Fund provides grants to journalists in need of urgent financial assistance, to enable them to continue their valuable work. Application form. The Therapy Fund covers the cost of treatment for those who would benefit from professional psychological support. Application form.
Find out more about the funds.
What is PTSD?
Post traumatic stress disorder can develop after a stressful, frightening or distressing event, or after a prolonged traumatic experience. This could include:
Serious accidents.
Physical or sexual assault.
Abuse, including childhood or domestic abuse.
Exposure to traumatic events at work.
Serious health problems.
War and conflict.
Torture.
The symptoms can be:
Vivid flashbacks.
Intrusive thoughts or images.
Nightmares.
Constant anxiety.
Physical sensations such as pain, sweating, nausea or trembling.
Alertness or feeling on edge.
Disturbed sleep or a lack of sleep.
Finding it hard to concentrate.
It can often be some time after an event that a journalist experiences the symptoms of PTSD. Certain triggers can cause flashbacks.
Journalists can experience vicarious trauma by:
• Interviewing survivors of trauma.
• Hearing distressing testimony.
• Researching stories, written and visual.
• Encountering violent images online.
• Witnessing the aftermath of traumatic incidents.
• Fact-checking, misinformation and disinformation.
• Online harassment.
The Headlines Network, launched in 2021, produces various guides and advice for journalists with mental concerns by journalists who are trained mental health first-aiders but not clinicians. The network quotes Mark Little, who worked as a TV presenter for the Irish public broadcaster RTE and reported from conflict zones before founding the social media agency Storyful. It was one of the first organisations to understand the importance of verifying news sources and online content. He says: "We were seeing the Arab uprisings and the first beheading videos… I remember realising that our journalists working on laptops in Dublin were witnessing more horrific and gruesome imagery than I had ever seen in war zones."
PTSD is a recognised medical condition and there are ways of treating it. Complex PTSD develops when someone suffers from repeated traumatic events; including severe neglect, abuse, or violence. Under the Equality Act (2010), PTSD and other forms of mental distress may meet the definition of disability if they have 'substantial and long-term effects on the ability to carry out day-to-day activities'. The Act and health and safety legislation outline a legal obligation on employers to protect employee health and wellbeing. If someone with PTSD finds this is affecting their work, they must be provided with reasonable work adjustments, regardless of the cause of the PTSD. If this is the case, you should speak to your manager/HR department or approach your rep or official for advice to secure reasonable adjustments or other support.
In practice getting the appropriate therapy can be difficult.
My mental health journey: how PTSD gave me the strength to share my story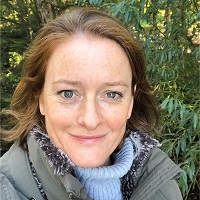 Hannah Storm, founder and co-director of Headlines Network, wrote an article for the Poynter Institute about her own experience of PTSD in an attempt to break the taboo of talking about work-related trauma and metal health and force newsrooms to address it. She said: "Admitting vulnerability can impact career prospects. Individuals who are traditionally marginalised within our industry, including journalists of colour, are less likely to feel safe speaking about their suffering, and yet more likely to be at risk of mental stress."
Research
Recent statistics are hard to find, but one American study revealed the lifetime prevalence rate of PTSD in war journalists was 28.6 per cent, and the rate of depression was 21.4 per cent, while another found only 11 percent of photojournalists reported that their employers warned them of the potential emotional impact of the job, and only a quarter said they had been offered counselling.
Following these reports, Anthony Feinstein, professor of psychiatry at the University of Toronto, looked at frontline journalists who were working for the BBC, CNN, Reuters, Associated Press. He says:
"Soldiers had a tour of duty, maybe two, and they came home. But who spends 15 years or more in the world's worst places? Journalists do, and in response to that, over the course of all the years, the rates of post-traumatic stress disorder were actually quite high."
In an article published by the Reuters Institute, he asks a Canadian journalist who responded well to therapy for PTSD why she hadn't sought help earlier. Her reply was:
"You don't understand my profession. If I had told my manager I was feeling this way, they would not have sent me out into the field again and my career as a frontline correspondent would have been over."
The NUJ campaign is about stopping this happening. Today's news organisations need to have proper conversations about how to prepare media workers they send out into the field, and how to protect them.
Professor Feinstein also looked at journalists who live and work in dangerous places. This included Mexican journalists covering the drug wars, Kenyans reporting the violence around the elections and media workers in Iran.
Suicide
International studies have pointed to a steep increase in work-related suicides. In the UK this is a largely hidden phenomenon, unrecognised in law and absent from the official statistics – the Health and Safety Executive (HSE) does not record or investigate such incidents. The National Hazards Campaign estimates that there are at least 600 suicides each year in the UK due to pressures at work. The NUJ's health and safety council is supporting Hazards' work on this issue.
Research by Sarah Waters, University of Leeds, and Hilda Palmer, Hazards Greater Manchester, has shown that the main work or working conditions that can push someone to suicide are:
Unmanageable workloads.
Long/irregular working hours.
Change in work status.
Workplace bullying.
Exposure to trauma.
Organisations that offer advice and training
Headlines Network
The network produces resources for media professionals in conjunction with the mental health charity Mind and is supported by the Google News Initiative. It has a guide for journalists and newsrooms to recognise and combat vicarious trauma, plus a range of practical resources for journalists so they can manage their mental health and support colleagues. Watch the Behind the Headlines podcasts. Journalists across the industry share their experiences, including Leona O'Neill who talks about the horrific moment when fellow journalist Lyra McKee was shot dead next to her while they were covering a riot in Northern Ireland, and Sky News Special Correspondent Alex Crawford describes some of the more traumatic moments of her journalism career, such as being kidnapped in Afghanistan, and being trapped in a Mosque in Libya where she witnessed the suffering of injured and dying people.
Rory Peck Trust
The organisation set up in 1995 in memory of freelance cameraman Rory Peck, who was killed in Moscow in 1993, supports the safety and welfare of freelance newsgatherers around the world. It does this through training and online resources which provide useful links, funding sources, training and tools covering safety, security and professional development. These include its guide on how to cover riots and civil unrest, reporting guides and tips on digital security.
Dart Centre Europe
The centre is a regional hub for journalists, part of the Columbia University Graduate School of Journalism project, dedicated to news reporting on violence, conflict and tragedy. It provides advice and training for people working on the current war in Ukraine, other areas including paramilitary conflicts, and those documenting human rights abuses involving torture or sexual violence. It advice includes: Sexual violence and armed conflict: what every journalist needs to know and resources on PTSD & Mental Health.