Equality Council
The equality council is elected at Delegate Meeting, from nominations from NUJ branches, and includes representatives from the industrial councils and Irish, Welsh and Scottish executive councils. It is the NUJ's forum for all matters relating to: sexism, equal pay; LGBT+ rights; age discrimination; work/life balance and childcare/dependant care.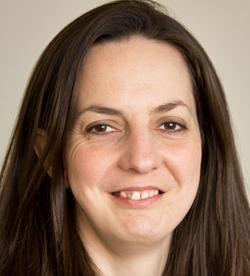 I am Natasha Hirst, a freelance photographer based in Cardiff, NUJ vice-president and the chair of the Equality Council.
Our vice-chair is Sara Lewis, a freelance journalist from Brussels and chair of the Brussels branch. Raj Ford, a BBC secondee, job-shares with me on the national executive council as the equality rep.
It's been a busy time for the Equality Council as we seek to make our work more visible to members and provide opportunities for them to get involved. We launched our Equality, Diversity, and Inclusion network at Delegate Meeting in May 2021 for all those who have an interest in these issues. To be added to the network, email Natasha via [email protected]
It's crucial that our equalities campaigns have a strong link to the industrial work we do as a union. This includes pay campaigns, reps' training and providing advice that dovetails with the health and safety agenda.
The Equality Council has enjoyed working with the Ethics Council to run two fascinating webinars on journalists and the Human Rights Act and we are liaising with the Photographers' Council to improve diversity in photography.
We always play an active role at the TUC Women's Conferences and this year our motions about online attacks against women journalists and the protection of workers who do late shift work were carried as well as our delegates taking part in a large number of debates. At TUC LGBT+ Workers' conference we have called for support for public service broadcasting which provides programming reflecting the diversity of our nations, made particularly relevant with the proposed sale of Channel 4.
We pursue union policy on equality issues through motions at Delegate meeting and as are planning an Equality Summit later this year to explore the impact the increase in cost of living will have on different group.
Look out for our statements celebrating equality dates such as International Women's Day, White Ribbon Day and International Transgender Day. And come along to our LBGT+ network events which provide an opportunity for members to call on each other for advice, forge friendships and alliances and propose collective action.
Equality Council members & contact
To get involved in the work of the council or to help campaign for equality, contact the NUJ's equality officer, via email: [email protected].