NUJ extra Welfare Officer Handbook
These guidelines were written as a result of NUJ extra's commitment to provide training for its volunteers.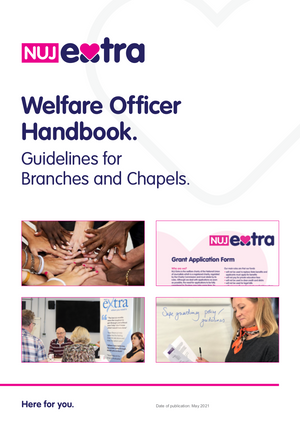 They enable anyone interested or involved with the charity to understand the work we do and the standards of practice we follow. They are intended to allow Branch/Chapel Welfare Officers to train and develop themselves.
The guidelines are also a source of reference for any NUJ member interested in our work, and a permanent resource for each Branch or Chapel.
We hope they will ensure the best practice from our network of volunteers, and result in the highest standards of service for NUJ members.
Read the NUJ extra Welfare Officer Handbook online
Download the resource