Three decades promoting media diversity
Journalism needs black and minority ethnic journalists not just reporting the news, but also shaping the news agenda, the latest recipients of the NUJ's charity the George Viner Memorial Fund were told.
by Tim Dawson, NEC member.
Celebrating 30 years of NUJ work to improve ethnic diversity in newsrooms, the Observer's chief leader writer Sonia Sodha praised the union's scholarship scheme:
"Huge thanks to the union… but we mustn't lose sight of how much there is still to do."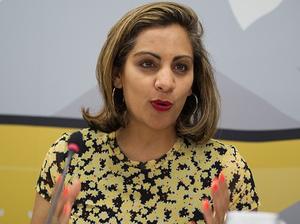 She joined speakers and scholars for an evening event on 22 May 2019 to toast the George Viner Memorial Fund (GVMF) reaching its fourth decade. This year's scholars were also presented with certificates as they joined the scores of black and ethnic minority journalists helped by the fund at the outset of their careers.
Sharon Thiruchelvam, one of this year's award recipients, told attendees:
"Journalism can seem like a closed shop, but we need black and minority ethnic journalists not just reporting the news, but also shaping the news agenda."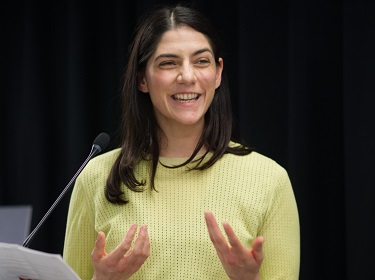 Without the aid of the Fund, she would not have been able to embark on her MA in financial journalism, she said, and promised to be an active supporter of GVMF as her career advanced.
NUJ NEC member Jim Boumelha, who chairs the trustees of the GVMF explained the initiative's genesis. Academic research in the mid-1980s suggested that there were as few as 20 black journalists among the 3,000 then working in the national media.
"I don't think that any other union has been immersed in race politics for so long – nearly a third of our union's existence," he said. "But there are still barriers that we need to break that prevent ethnic minorities getting into journalism."
The chair also observed that a newly mobilised far-right, and evidence that the experience of discrimination was becoming more prevalent among ethnic minorities across the UK, meant this work was more vital than ever.
Since its establishment in March 1989, the GVMF has helped nearly 200 media career entrants. Each year aspirant journalists are invited to apply for scholarships that are tailored to their needs and ambitions.
As well as Sharon, this year's recipients were Precious Adesina, Natasha Onwuemezi and Yinka Oyetade. All were at the event to collect their certificates. In each case, the fund met their course fees, as well as assisting with Prescious' accommodation.
Natasha completed an NCTJ certificate in multi-media journalism at News Associates. The others completed MAs at City, University of London; Sharon in Financial Journalism, Precious in Newspaper Journalism, and Yinka in Broadcast Journalism.
Many former scholars returned to celebrate the charity's 30th anniversary, among them Adeline Iziren, a scholar in 1993. "My grant was absolutely key to me being able to afford my course", she said. After many years in the national media, including an interview with Nelson Mandela, she now works in PR department of a major charity.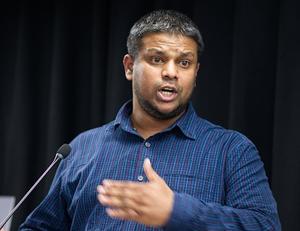 Shajan Miah, who was a scholar in 2009/10 also spoke to express his gratitude to GVMF for propelling his life onto a fresh trajectory. Today he works as a sports journalist for the BBC.
Few scholars have so impressively adopted the fund's ethos that journalists ourselves can be effective promoters of diversity in the newsroom. During a career break, Shajan set up an organisation in Bangladesh that has, to date, helped young people in 190 schools take a first step towards a career in journalism. He also chairs the BBC Sport BAME advisory group.
"The media has moved on a lot since I started, but there is still so much to do," Miah told attendees. "Change has never been more needed – and we are not going away."
There was a drinks reception in the Chapel bar after the ceremony concluded.