Report finds no evidence of unlawful pay discrimination at BBC
Michelle Stanistreet said: "Many NUJ members who read this Equality and Human Rights Commission report will feel it doesn't address their lived experiences."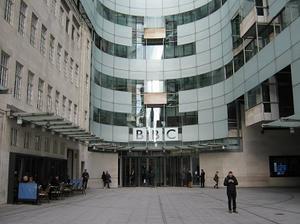 An investigation by the Equality and Human Rights Commission has found the BBC was not guilty of unlawful discrimination but has put in place a set of recommendations including carrying out equal pay audits every five years.
The commission (EHRC) said in its report, Investigation into unlawful pay discrimination at the BBC, while it did not find evidence of systemic pay discrimination by the BBC, it acknowledged there were individual cases and said the complaints it looked at in detail "highlighted some poor pay practices and recommended that the BBC should adopt more rigorous and transparent pay systems to remove any unfairness and potential pay discrimination".
Michelle Stanistreet, NUJ general secretary, said:
"There will be many NUJ members who read this report and feel it doesn't address their lived experiences. The fact that so many individual settlements, including Samira Ahmed's NUJ-backed tribunal win, have taken place underlines the clear problems that have existed. It's also important to acknowledge that where settlements have taken place, it's taken an enormous amount of determination, effort and persistence on the part of individuals determined to hold the BBC to account and that comes at a practical and emotional cost.
"The BBC has held its hands up and accepted that its pay processes before 2015 were not fit for purpose. The changes acknowledged by the EHRC since have been achieved with enormous effort and pressure from the joint unions but they are very much a work in progress. There are still vital changes that need to take place as the EHRC makes clear – we need urgent action to tackle problems with pay progression, to resolve the issues of outliers, and to improve transparency.
"The report rightly points to a breakdown of trust between staff and BBC management when it comes to ensuring genuine equality and pay parity at work – that has to change and achieving that must be a key priority of the new BBC leadership."
The report acknowledged the importance of the finding of the BBC presenter Samira Ahmed's successful tribunal case. Samira's claim of unequal pay – comparing her pay for doing a similar show to Jeremy Vine's Points of View – had been supported by the NUJ. The BBC reached a settlement agreement with Samira Ahmed after the employment tribunal gave its judgment in January 2020.
The EHRC report said:
"However, as Samira Ahmed's case demonstrates, this does not mean that pay discrimination has not occurred at the BBC in individual cases and, in reviewing the case files, we identified various issues with the BBC's past approach to pay that could give rise to a risk of pay discrimination."
The report concluded that the BBC's recent reforms to pay structures had resolved problems caused by its former complex and decentralised pay structure where managers had too much discretion over an individual's pay. The corporation was criticised for the slowness of its complaint procedures and its use of independent experts "did not meet the level of independence and objectivity that some staff had expected". It concluded: "The Career Path Framework and On-air Framework [the new pay structures] will need regular review to maintain their integrity in the BBC's dynamic environment."
The EHRC was brought in to investigate the BBC following an outcry in July 2017, when the BBC was forced to publish a list that named all of its staff earning over £150,000. The seven highest-paid members of staff were all men, as were two- thirds of the people on the list. The NUJ was contacted by hundreds of women at the BBC concerned that they were being discriminated against.
Caroline Waters, interim chair of the EHRC, said:
"It is easy to see why trust between some women at the BBC and the organisation has broken down. Many women felt their voices were not being heard and have been left feeling confused as to how decisions about their pay have been made. This took a heavy emotional toll on those involved in the process and the strength of feeling of women at the BBC should not be understated.
"We did not find unlawful pay discrimination in the cases we analysed during our investigation. However, we did identify themes relating to past pay practices that could give rise to a risk of pay discrimination. It is sad that we are still having to debate equal pay for equal work. Equal pay is the law and has been for 50 years. Every employer should read this report and ask if they are doing all they can to reduce the risk of pay discrimination. If in doubt, take action now."
The ERHC report recommended the BBC should:
Review the Career Path Framework and On-air Framework regularly, to ensure their continued integrity and ability to meet changing job requirements and to reduce the risk of sex discrimination in pay. The first review into the On-air Framework should take account of the issues that we have raised in relation to the Samira Ahmed judgment.
Regularly review any job evaluation scheme that is being used to make pay grading decisions, to make sure that they are up to date, including a review of factors, weightings and questions.
Consider how it can best assess whether comparators are doing work of equal value when considering pay complaints.
Conduct equal pay audits, which comply with our guidance, at least every five years.
Continue the measures it has implemented to narrow the overlap between job pay ranges in different bands where feasible. If the overlaps do not narrow, the BBC should develop other ways to resolve this issue.
In consultation with the Joint Unions, consider measures to resolve the issue of some employees being paid more than the maximum of their job pay range.
Tim Davie, BBC director general, said:
"We welcome this report from the EHRC. We note that the commission has made no unlawful findings against the BBC and recognises that there have been significant improvements to BBC pay practices in recent years.
"However, we have to work even harder to be best in class. Trust is vitally important and as an organisation that serves the public, the BBC must continue to lead the way on pay transparency and fairness. We are committed to building a truly inclusive culture."
Conduct regular equal pay audits, at least every five years.
Continue to improve the technology we use to aid real time pay comparisons and improve our record keeping of pay decisions to improve pay reporting and analysis.
Review our job pay ranges to reduce overlap.
Consider measures to resolve staff being paid more than the maximum of their pay range.
Set a realistic timescale for new pay queries, update on progress regularly and ensure that outcomes are communicated effectively, including signposting to wellbeing support.
Roll out further training for all our team leaders and HR teams on equal pay, fair pay and effective pay management.
Continue to build on our Diversity & Inclusion training with a focus on inclusive culture and behaviours.