Pay campaign
The NUJ's new campaign calls for fair pay across journalism, providing practical support to chapels in their engagement with employers.
Bargaining with employers on fair pay is core to the work of the NUJ. Journalism is a vital public service that benefits us all, yet pay has remained stagnant or low for many NUJ members. Our union-wide pay campaign is calling on chapels to adopt practical action that seeks to restore wages.
A pay campaign tailored to the needs of members in each chapel is likely to gain support and achieve successful outcomes. Remember, the success of any campaign will require member input. Use newsletters, social media and surveys to ensure people are kept updated and feel part of campaign action. Pay champions can help spread knowledge of your campaign, encouraging others to mobilise on the issue too.
Low pay
The cost of living crisis has had a financial impact on members' pockets, and those on low pay may find it especially difficult to juggle commitments. A campaign focused on increasing pay rates for members at your chapel can address both pay disparity and low pay. Research indicates that being in financial difficulty can lead to poor mental health and so successful pay campaigns will span beyond immediate financial reward. When campaigning to improve low pay rates, consider these actions:
Collate evidence of the impact of low pay on members using anonymous surveys
Ask members to keep their details updated to ensure you can feed back
Ask employers for data they hold on member pay rates and what analysis they do with the information
Request a meeting with employers to raise concerns and begin discussions. Remember to take any survey data you may have collated with you
Pay transparency
Organisations are not required to state the salary offered for roles on job applications, and can ask applicants information about their current/previous salary. Research has shown that by removing requests for information and being transparent about salaries on offer, women can have a fairer chance at negotiating pay. Action that can help tackle inequality and reduce the gender pay gap is an important part of any pay campaign.
Chapels should consider adopting pay transparency as part of campaigning, asking employers to commit to disclosing salaries and a review of information presented as part of application processes.
Pay claims
Before submitting a pay claim, it's important to ensure you've collated supporting evidence. Consider including information on:
Cost of living increases and its impact on members financially
Previous pay freezes and low pay awards at the organisation if applicable
Member views from survey findings, remembering to include any data on retention and recruitment
Financial performance of the organisation
Impact on equalities and how different groups may be affected
Summary of your claim including any additional conditions requested
Although pay claims can be submitted throughout the year, timing them to coincide in advance of the last quarter when companies often review their finances can prove fruitful. If adopting this approach, ensure you have your evidence collated ready to present, before September.
Ethnicity and disability pay gaps
The NUJ has joined calls from unions urging government to introduce mandatory ethnicity pay gap reporting. We know that holding employers to account is critical in addressing the discrimination and inequality faced within workplaces. As part of your campaign, engage with employers about collating and publishing this information.
When circulating chapel surveys, include a voluntary option for members to disclose their ethnicity and whether they have a disability. This will allow you to analyse responses in further detail and identify any trends.
When speaking with employers, remind them of the Equality and Human Rights Commission report outlining useful steps they can take in removing barriers to progression for disabled and minority ethnic staff.
Gender pay gap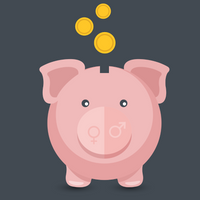 The NUJ has been actively campaigning for improvements to gender pay gap reporting. Companies must report through the gender pay gap reporting service each year. As submissions are open to the public, they can be a useful tool in beginning conversations with your employer.
Equal pay
The Equality Act 2010 makes clear that men and women in the same employment doing 'equal work' must be given equal pay. In 2020, the NUJ supported BBC presenter Samira Ahmed, in her equal pay tribunal case with her employer. The judgement in her favour found a male colleague had been paid more than six times more for 'like work'. This means it involved similar tasks, knowledge and skills to carry out with any differences in the work are not of practical importance.
Chapels should ask employers whether they undertake equal pay audits to ensure information held is accurate. Access our detailed page on equal pay and include calls in your campaign.
Holiday pay
Freelances
Home working allowances
The covid-19 pandemic led to a shift in how many work. For our members working across the media industry, this has meant office closures and an increased requirement to work from home. Employers should be pushed on what home working allowances they are making available to staff.
Member action
Engage with your chapel on pay by completing survey requests for information. These can help shape pay claims submitted to employers
Update your details to ensure the union is able to keep you informed on developments. You can do so at nuj.org.uk/login