Holiday pay campaign leaflet
Should you be getting paid holiday?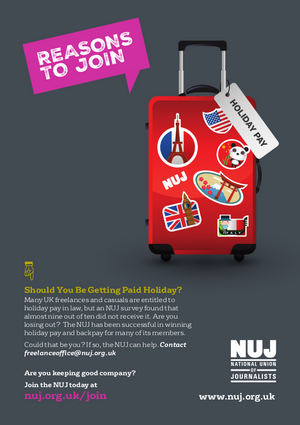 Many UK freelances and casuals are entitled to holiday pay in law, but an NUJ survey found that almost nine out of ten did not receive it. Are you losing out? The NUJ has been successful in winning holiday pay and backpay for many of its members.
Could that be you? If so, the NUJ can help. Contact [email protected]
Download the resource