NUJ urges government to take up "right to know" equal pay bill
Stella Creasy's bill would allow women to compare their pay to male colleagues and require companies to act to end the gender pay gap.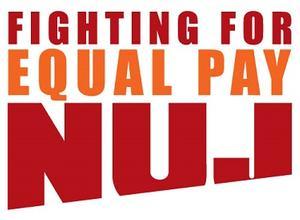 The NUJ has urged the government to back Stella Creasy's bill to allow women to find out the pay of male colleagues doing the same work and other measures to improve the chances of women getting equal pay.
Michelle Stanistreet, NUJ general secretary, said:
"The government must back this bill if it seriously supports equal pay for women. The NUJ has championed many of the bill's proposals which are needed if women are able to challenge their pay in relation to male colleagues. Companies must be made to take the issue seriously and establish policies to end inequality.
"The union has taken up the cases of hundreds of women, winning them compensation and back pay as well as securing them the proper pay rate. But it shouldn't have to be a battle. Equal pay is a right that must be upheld. As research shows the present pandemic is heaping further inequality on women; it's time to act now."
Stella Creasy's Equal Pay (Information and Claims) ten-minute rule bill has cross-party support but needs government support to proceed through parliament. She said:
"Pay discrimination is prevalent because it is hard to get pay transparency. Unless a woman knows that a man who is doing equal work to her is being paid more, she cannot know whether she is being paid equally. At present, getting that information all too often requires going to court because it is not available.
"Equal pay tribunals make up 12 per cent of employment claims in this country, but 40 per of claimants settle because it is more stressful to continue and a third withdraw their cases due to cost. Only 41 per cent of claimants are legally represented at the tribunals.
"Little wonder that many companies have a 'don't ask, don't tell' approach and never analyse the pay in the company or the pay gap for fear of generating the information that might assist a claim in the first place."
She quoted figures which show six in 10 working women do not know whether they are being paid less than a male counterpart. The Labour MP for Walthamstow also paid tribute to BBC presenter Samira Ahmed who, with support from the NUJ, won her high-profile equal pay claim against her employer. Her case was helped by male colleagues telling her much they were paid. An Equality and Human Rights Commission inquiry into the BBC is yet to be published.
Stella Creasy's bill would:
Allow women to request pay data of a male colleague if they think there is an equal pay claim.
Require companies with 100 employees to publish gender pay gap data and put in place mandatory plans to fix any gap identified.
Remove the time limit on women being able to claim back pay.
Give women back pension rights lost because of pay discrimination.
Allow damages for the emotional harm suffered because of discrimination.
Ensure current rules protecting women's equal pay rights are retained after Brexit.
Figures from the Office for National Statistics showed in the year to April 2019, the gender pay gap for full-time workers rose to 8.9 per cent. This year's gender gap reporting requirement has been dropped because of Covid-19.