NUJ pays tribute to veteran activist Guy Thornton
Union reps pay tribute to veteran NUJ activist Guy Thornton who has died suddenly
Tributes have been paid to veteran NUJ activist Guy Thornton who has died suddenly.
He died at home on Wednesday 20 January.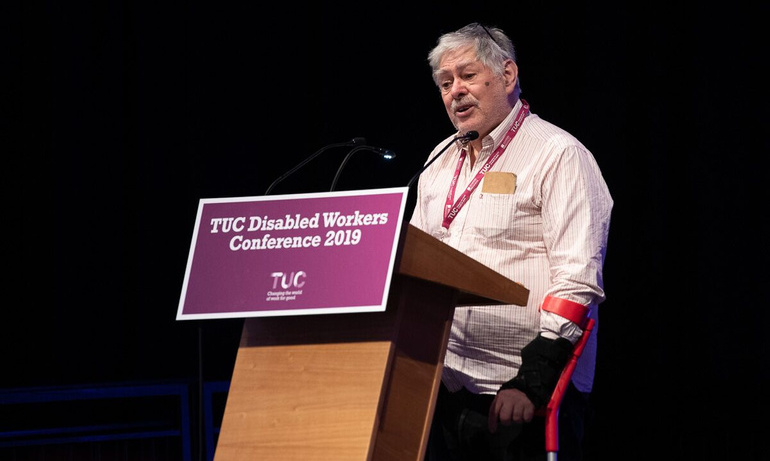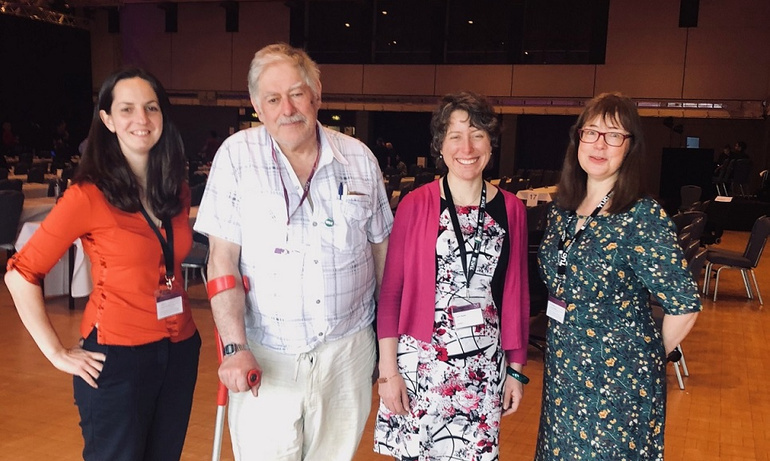 Tony Sheldon, the NUJ Netherlands branch chair and an NEC representative for Europe, has spoken warmly of Guy and said:
"It was 1994. I'd not been in Holland long before this garrulous and jovial Yorkshireman phoned out of the blue. He'd been in touch with the NUJ's Acorn House trying to reach out to any Dutch NUJers, to perhaps start a branch. His enthusiasm and energy were irresistible, dare I say, overbearing. Within months, he, I, and Belinda Stratton, a veteran of the Pergamon dispute, had met in my living room in Utrecht and an embryo NUJ Netherlands was born.
"With the help of Bob Norris, then the assistant general secretary of the union, whom Guy adored - they shared a love of real ale and cricket - the branch was launched with a good relationship with the Dutch union, the NVJ. Soon Mindy Ran joined, working well with Guy, and within a year or two the NUJ's continental European council (CEC) was set up and included both Paris and Brussels. The NUJ's organisation in the Netherlands, nor I believe, the CEC, would ever have happened without Guy Thornton and his internationalist vision.
"Born in Thornton-Le-Dale in North Yorkshire, Guy attended Leeds University writing for the student newspaper alongside a certain Paul Dacre, later editor of the Daily Mail. Guy was very active in what was the radical Young Liberals at the time. He then moved to Denmark before arriving in Amsterdam and settling down to a life of freelance writing about the Netherlands, politics and beer among other issues, and for outlets such as the New Statesman, Guardian and BBC. He was also a keen member of the British Guild of Beer Writers and the Dutch Foreign Press Association. A major press event in the Netherlands was not quite complete until Guy's entrance.
"Guy, who was the first branch chair, would call me almost every week for 27 years with a question he wanted to vent about the branch or the NUJ or his beloved Leeds United. He never once missed a branch meeting, even continuing to chair meetings from a rehabilitation centre after he had been knocked off his bike by a tram and was seriously injured. Nor did he ever miss a delegate meeting once the branch had been launched. The NUJ was, in many ways, his life.
"When, after nearly 20 years as chair, I thought it time to challenge him for the post, I was worried how he'd take it. He asked me if it would be better if he just disappeared into the sunset. I insisted he had a lot more to offer the branch and the union. I'm glad he chose not to sulk. We had eight more years of Guy and his knowledge and experience have been invaluable.
"It seems strange he will no longer regale me for the umpteenth time about attending the 1966 World Cup Final, nor the 11.15am call on the landline which lately would always be Guy. There were times, of course, when he drove me screaming round the bend, but I loved him dearly too and will miss him."
Cailin Mackenzie, chair of the NUJ's continental European council, said:
"I met Guy through the CEC, and the range of his institutional memory of the council and NUJ was remarkable and useful, especially in my early days as chair. Outside meetings he enjoyed a beer and a chat and was never without a story, about the NUJ or another of his various interests. He was a memorable and committed activist."
Chris Frost, chair of the NUJ's ethics council, said:
"Guy will be missed as a long-standing activist known for his enthusiasm for the union and for journalism. He had been active in the NUJ for many years and was a stalwart of his branch and the continental European council. He was also well known as a regular attender at the union's delegate meeting.
"He had only recently joined the Ethics Council and was welcomed by members, many of whom knew him well, but his trademark enthusiasm, stifled as was the whole council by the covid lockdowns, never really got a chance to flourish."
Natasha Hirst, chair of the NUJ's Equality Council, said:
"It's always hard to lose a colleague so suddenly, especially one who has been involved across so many councils and areas of our work for so long. Guy was a familiar face at a number of TUC conferences as well as being a valued member of the NUJ disabled members' council and will be missed by us all."
Séamus Dooley, NUJ assistant general secretary, said:
"Guy was a consistent and committed participant in the democratic structures of the union. He enjoyed the cut and thrust of debates at delegate meetings and was a long standing branch delegate. His passion for social justice was always reflected in his work for the NUJ."
The union extends condolences to Guy's family and friends.