Privatisation of Channel 4 must be stopped
The NUJ believes the reported aim of the government to privatise Channel 4 makes no sense and will result in a poorer offering for viewers in terms of news coverage, innovative programming and nurturing UK talent.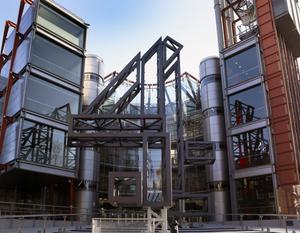 According to a report in the Financial Times, privatisation plans by the UK government of the public service will go ahead as soon as next year, with ministers launching a formal consultation within weeks. Its report said: "The broadcaster generated £985m of revenue in 2019, predominantly from advertising, and reported a pre-tax loss of £26m, which it attributed to the costs of opening its new headquarters in Leeds. It is expected to return a record surplus in 2020, with viewing and streaming audiences rising significantly."
Paul Siegert, NUJ national broadcasting organiser, said:
"We are calling on the government to keep Channel 4 in public hands. Privatisation would see the channel's public ethos replaced in favour of the interests of shareholder profit. It currently has a unique place in the market and is particularly popular with younger viewers. This should be cherished and not sold off to the highest bidder. The government says it agrees that public service broadcasting should remain as strong as ever, so why is it considering selling off Channel 4"
Channel 4 was launched in 1982 as a publicly owned public service broadcaster (PSB) funded by advertising. Its remit was to be "a disruptive, innovative force in UK broadcasting", to take more risks than other channels and to be committed to diversity.
At an NUJ event discussing the future of public service broadcasting, Jo Stevens, shadow media minister, said:
"If the government does go ahead with the privatisation of Channel 4, you have really got to ask what's the rationale, what are the drivers, what is the problem the government is trying to solve by doing this?"
She was also critical of the panel set up by the government to review the future of PSBs, saying it was populated by its own supporters and its meetings were veiled in secrecy.
Channel 4 recently moved its headquarters to Leeds saying it would make it "more reflective of life in the UK". Last year the broadcaster received a positive report from the watchdog and regulator Ofcom, which said:
"We find that Channel 4 largely met its media content duties between 2014 and 2018, performing strongly in a number of key areas. During the review period, Channel 4's investment in UK-originated content reached record levels. Each year, it continued to show a broad range of high-quality programmes, with audiences consistently rating the main channel, Channel 4, more highly than other PSB services in taking creative risks, as well as in tackling issues others wouldn't, and being the home for alternative voices.
"Over the review period, Channel 4 sought ways to maximise the reach and impact of its content by successfully innovating online. The coverage Channel 4 gave to the UK's diversity also continued to be a strength, and audiences placed significant value on its news and current affairs output as a trusted and independent take on national and international events. In relation to filmmaking, Film4's approach to investment resulted in creative and commercial successes over the review period, and generated revenues to support UK talent."
In 2020, Channel 4 News won an International Emmy® for its coverage of "Hong Kong Year of Living Dangerously". This was the fifth time in eight years it won the award, with its undercover investigation into Cambridge Analytica winning the previous year.
What you can do:
Write to you MP asking them to protest against the privatisation of Channel 4. You can contact them via the website Write to Them
Ask your MP to sign Early Day Motion 164, Channel 4's role as a Public Service Broadcaster sponsored by Grahame Morris, chair of the NUJ's Parliamentary Group.
Put the issue on your next branch agenda and take part in the union's campaign to save Channel 4 as a PSB.