NUJ Informed, Issue 25, October 2018
News from the union's National Executive Council.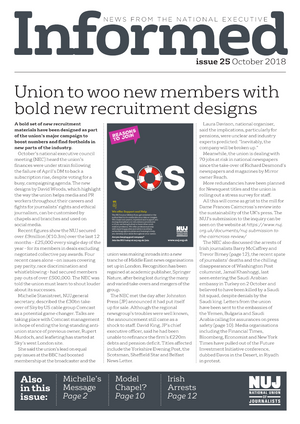 In this issue:
Union to woo new members with bold new recruitment designs
Michelle Stanistreet discusses the death of Jamal Khashoggi and the sale of Johnston Press.
How NUJ training helped create a model chapel.
Tim Dawson looks at the work of the IFJ's Safety Fund.
Download the resource