NUJ condemns attacks on journalists
Union calls for full investigation to identify and prosecute individuals who attacked and harassed photographers and reporters.
The National Union of Journalists (NUJ) in the UK and Ireland has condemned the outrageous and unacceptable attacks on reporters and photographers covering the demonstrations in London today, Saturday 13 June.
Michelle Stanistreet, NUJ general secretary, called for those responsible to be identified and prosecuted:
"It is clear that many protestors on London's streets today were thugs spoiling for a fight, who decided to focus their anger at journalists out doing their job. It is outrageous and disgraceful that in doing that job, a photographer had his nose broken and was verbally attacked as police brought him to safety.
"Another photographer was hit as protestors hurled barricades at the police, and reporters had their mobile phones knocked out of their hand whilst they were filming. Journalists have described the atmosphere today as menacing and threatening towards the media.
"There should be a full investigation to identify and prosecute individuals who attacked and harassed photographers and reporters, such disgraceful and unacceptable behaviour cannot be tolerated."
Demonstrators, at what had been planned as a counter-demonstration to a Black Lives Matter protest that had been called off, were also involved in numerous attacks on police and police horses, with smoke bombs, bottles and cans thrown.
The protests included members of extreme far-right groups, including Britain First.
Some media outlets advised staff covering the protests not to engage or seek interviews with demonstrators because of the fear of more acts of violence.
Today's attacks come at a time of escalating hostility towards journalists. The NUJ is calling for the government to urgently engage with the union over its commitment to establish a National Committee for the Safety of Journalists, and create a national action plan.

The union is also seeking government support for the International Federation of Journalists' draft UN Convention on the Safety and Independence of Journalists and other Media professionals.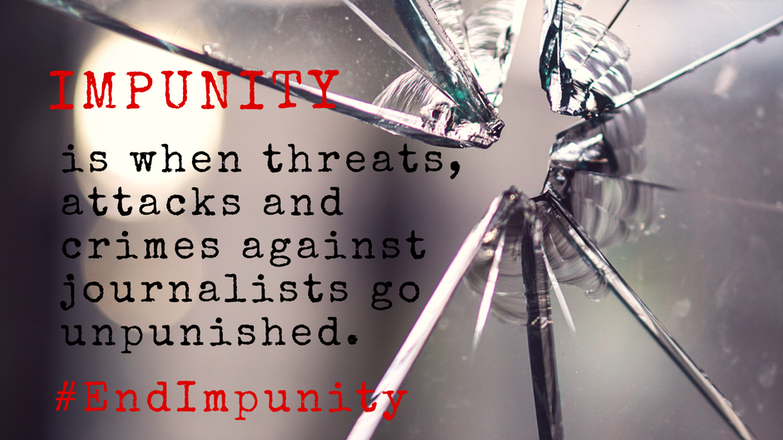 To fight against impunity, the International Federation of Journalists (IFJ) proposes a new United Nations Convention aimed at giving greater protecti...
The union condemns the attacks and demands an end to hostility and harassment.