Eight ways to understand your gender pay gap
The gender pay gap (GPG) data that you have reported provides a basic understanding of what the gender pay balance looks like within your organisation. However, to be able to target resources effectively to improve your GPG, it is essential to know more about the specific causes of any imbalance.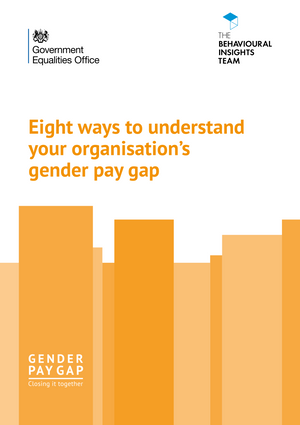 In this guide, you will find eight key questions to ask that will help you to identify different potential causes of the GPG. You will need some additional data to be able to be able to answer these questions, but you may already collect this data as part of your human resources processes.
As 77% of organisations reporting in 2017/18 have a gender pay gap in favour of men, this guidance mostly refers to actions to support women. However, the majority of actions could equally be used to support men where the GPG is in favour of women.
Download the resource