Claudia Jones Lecture 2023
Writer and broadcaster Nels Abbey is announced as this year's speaker at the event  in honour of the pioneering radical journalist.
The NUJ's Black Members' Council has announced the speaker for this year's Claudia Jones lecture on Wednesday 8 November from 18.15 at the October Gallery, 24 Old Gloucester St, London WC1N 3AL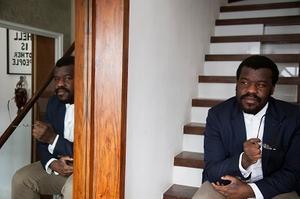 Nels Abbey is a writer, broadcaster and former banker, where on his first day he was mistaken en masse for a security guard – just one example of racism in his banking career. His personal experiences in the banking and media corporate worlds inspired him to write the 2019 satirical self-help book, Think Like A White Man. He is a regular columnist for the Guardian newspaper and has appeared on BBC Question Time. His new book, The Hip-Hop MBA: Lessons in Cut-Throat Capitalism From The Moguls of Rap, is out in 2024. Nels is also the founder of the new live event series, Uppity: An Intellectual Playground for the Refined and the Boujee.
The evening is also an opportunity to relax and network with colleagues and celebrate the life of Claudia Jones.
The event is free, but you must reserve your place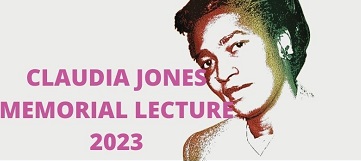 About Claudia Jones
Claudia Jones was born in Trinidad in 1924, but later moved to New York where she encountered poverty and discrimination. In 1936, she joined the Young Communist League and joined the staff of the Daily Worker. She was arrested in 1955 and served a year in prison before being deported and given asylum in the UK.Confronted by posters saying "No blacks, no dogs, no Irish", she became a leader in the Black equal rights movement that was emerging in London's Notting Hill and founded The West Indian Gazette, one of the first Black newspapers in the UK.Claudia always believed that "a people's art is the genesis of their freedom" and in 1959 was one of the founders of the Notting Hill Carnival. Today the carnival is the biggest in Europe and is a fitting memorial to Claudia's life of activism and campaigning. Claudia died in London on Christmas Day, 1964, and is buried in Highgate Cemetery next to Karl Marx.