The Journalist August September 2018
What makes a good story in these digital times?
Contents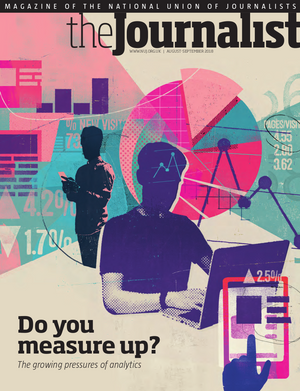 Main feature
Precision tools or click crazy?
The challenges of using metrics
News
Northern journalists face job cuts
Wide range of titles affected
Cuts at BBC politics programmes
Union raises concern over quality
Deficit looms for union
NUJ under budget pressure
Concern over RTE contracts
Workers trapped with fewer rights
Features
Looking back to:
1621 in the media
A ghost in the machine
The problem of suddenly being ignored
A life, not just a story
Difficulties of reporting family issues
Regulars
Viewpoint
Starting Out
Story behind the picture
And finally...
Download the resource