Journalists' killings – masterminds are walking free
On the international day to end impunity for crimes against journalists, the International Federation of Journalists (IFJ) has launched a global campaign targeting those who order crimes against journalists and go unpunished.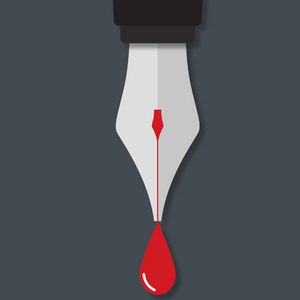 The IFJ is demanding governments take urgent steps to put an end to impunity and protect press freedom.
In the past decade, 998 journalists have been killed and IFJ reports show that 30 media workers have been killed so far in 2020, most of them were local journalists.
Since 1990, there have been 2644 journalists killed and only 1 out of 10 crimes against journalists are solved. The killers and masterminds walk free and keep their powerful positions while others are used as scapegoats – the dirty hands are still in power.
Read the latest IFJ report: Dirty hands. Still in power.

The IFJ has highlighted 5 countries where the level of impunity remains high and threatens media freedom: Yemen, Russia, Mexico, Somalia and India.
The ongoing conflict in Yemen, which started in 2015, is often called a "forgotten" war. International media coverage is lacking due to the enormous efforts undertaken by parties involved in the conflict to silence the voices of media workers. While many journalists fled the country, some continue to risk their lives in an attempt to remind the world about the conflict. Forty-four journalists were killed in Yemen between 2010 and September 2020 and twenty media workers were, and still are, disappeared.
Critical journalism can be dangerous in Russia, where 17 journalists have been murdered in the past 15 years. Most of them were Russian journalists, many reporting on corruption, human rights abuses or rights violations by authorities or the police. Despite some trials having taken place and some judgements, the IFJ considers most of these crimes unpunished because the masterminds behind those crimes remain free. That is the case in the murder of journalist Anna Politkovskaya in 2006, in which five perpetrators were sentenced to prison but, to date, the mastermind behind the killing walks free.
Mexico remains one of the most dangerous countries for journalists in the world. The IFJ has already documented 9 killings in 2020, added to the more than one hundred murders* (161 as of the date of this date) since 2006 – the beginning of the so-called "war against drug trafficking". The National Commission of Human Rights of Mexico recognized that there is a level of impunity of 90 per cent for crimes against journalists. Here, again, there are hundreds of cases where corrupt authorities linked to the killings are still in power.
Somalia remains one of Africa's most dangerous countries for journalists, with one of the highest death tolls of media professionals and where impunity reigns. Fifty-seven journalists have been killed since 2010, only 4 perpetrators have been punished. Besides physical attacks, torture and killings, the Somali authorities are arbitrarily closing media outlets and arresting journalists for reporting on controversial topics in a clear attempt to intimidate them.
In India, 40 journalists have been murdered between 2014-2019, of which 21 killings are confirmed to be linked directly with their work as a journalist. According to IFJ's research, many of the accused involved in the killings and attacks are from government agencies, security forces, political party members, religious sects, student groups, criminal gangs and local mafias. The links between political power and the law enforcement administration is often very strong, resulting in high rates of impunity.

Younes Mjahed, IFJ president said:
"We cannot remain silent when the level of impunity across the world is so shockingly high and the masterminds maintain their power because they can escape justice. Democracy requires that the authors of crimes and intimidations be duly brought to justice and pay the price for silencing those who are fighting for the truth. We call on all our affiliates and the international community to join our fight for justice and send a letter to their governments and target countries authorities calling for the end of impunity for crimes against media workers."
More information about the IFJ end impunity campaign.