Job not yet done on support needed by self-employed, says TUC
Unions continue to lobby the Treasury over unfair deal for freelances.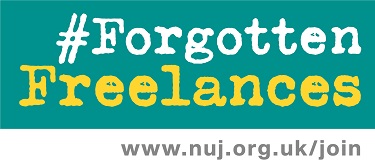 Commenting on the announcement by the Prime Minister of changes to the support available for self-employed workers, TUC general secretary Frances O'Grady said:
"It has taken the government far too long to set the level of self-employed income support at a fair and decent rate. And even now, the support at 80 per cent will only cover a few weeks of the grant, meaning many people could still face hardship. Ministers should not think their work is done.
"There are lots of self-employed workers who will not qualify for this support. And the suspension of the minimum income floor in universal credit should be extended beyond its current end date of 13 November."
The NUJ's freelance office is liaising with the TUC, taking concerns about the scheme and the plight of the #ForgottenFreelances who have fallen through the cracks of the government Covid-19 aid schemes to the Treasury.
Information from the government: Government increases support for self-employed across the UK