#useitpayforit: guidelines for selling your pictures
The NUJ's #useitpayforit campaign encourages amateurs to understand the value of the photographs and videos they provide to news organisations.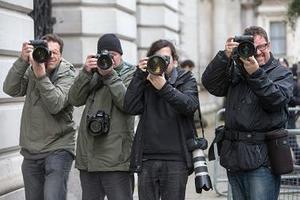 If an image is good enough to be published or broadcast, it is good enough to be paid for.
There are many examples of when ordinary people have captured iconic images that went viral around the world. If news organisations use arresting images taken by an amateur photographer then they should recognise the value of the picture by paying for it.
To help amateur photographers to get paid for their work, the NUJ has published these guidelines:
Always ask for payment. Even if you decide to allow publication unpaid, asking shows that you value your work and a fee will almost never be offered if you do not ask.
Retain your copyright. You took the picture, you own it. Ask publishers what they want to do with your photo and licence them for that alone.
Do it in writing. Without proof, agreements are almost impossible to enforce. An exchange of emails in simple English should be enough in most cases.
Insist on a credit. It is it good enough to use, it is certainly good enough for your name to appear underneath.
Be wary of third parties. Unless you know, or can satisfactorily establish the honesty of someone who offers to syndicate or offer around you work, there is a danger of being ripped off.
Think about value. Unique pictures of newsworthy events or people can be worth a great deal of money; likewise pictures that might go viral. The NUJ provides free-to-access information at the Freelance Fees Guidelines website.
Give some thought to professional photographers who rely on their work to make their living. Taking and offering for publication pictures, say of sporting events that are being covered by professionals, threatens people's livelihood.
NUJ members can contact with the freelance office for advice if they have experienced an infringement. Email: [email protected]
Access the Freelance Fact pack.