TUCG: Trade unions fighting racism and the far-right
Building solidarity in workplaces and communities.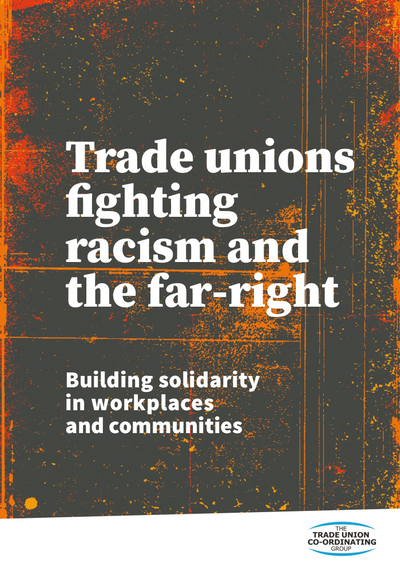 This booklet is just one small part of the ongoing, global struggle to combat racism and the rise of the far-right. Our intention is to highlight aspects of this work and bring attention to diverse perspectives, personal experiences, inspiring campaigns and initiatives that have been organised.
Download the resource