The Orwell Society/NUJ Young Journalist's Award 2023
Young journalists win prizes for writing a column or review influenced by George Orwell's work. Gwenno Robinson won the column category.
The Orwell Society and NUJ Young Journalist's Awards have been announced, with an opinion piece addressing the complex challenges of maintaining a Welsh identity in modern Britain, and a review of Oscar-winning movie Women Talking scooping the top prizes worth £1500 each.
A column about "Turkey teeth", the result of cut-price dentistry, and what the dental health of the British people can tell us about class and culture in 2023 and a review of various works by Benjamin Myers won the runners-up prize of £500 each.
The awards recognise the writing of promising students of journalism or working journalists aged 30 or below. This year proved to be the toughest competition yet attracting a record number of entries. The entrants must write a review or column and say how their work has been influenced by the author and journalist George Orwell.
Column Category
Winner: Yesterday's Past, Tomorrow's Future, Gwenno Robinson, undergraduate of Pembroke College, University of Cambridge
Runner-up: Never look society in the mouth: What can the dental health of the British people tell us about class and culture in 2023? Kathryn Wheeler, graduate of Keele University, features editor, Happiful.
Highly Commended: Globalisation has made British football the best in the world. It is now in danger of destroying it, Fergal Jeffreys, undergraduate of University of Cambridge.
Saturday Morning in Bexleyheath, Freya Graham, M.A. Graduate of City University, London; freelance journalist.
Review Category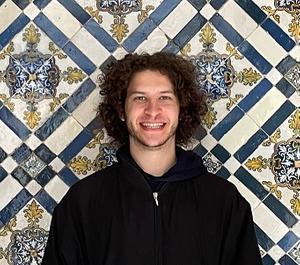 Winner: Women Talking: The blurred lines of forgiveness and revenge, Joshua Korber Hoffman, post-graduate of Corpus Christi College, University of Cambridge.
Runner-up: From the Margins: Benjamin Myers' The Gallows Pole and Historical Fiction, Thomas Gilhooly, undergraduate of University of Cambridge.
Judging the awards were chair Dr Jaron Murphy (award-winning journalist and principal academic in Communication, Journalism and Literature at Bournemouth University), Ann Kronbergs (education trustee, The Orwell Society), Tam Hussein (prize-winning investigative journalist), Marverine Cole (award-winning broadcast journalist), Gary Younge (British journalist, author, broadcaster and Professor of Sociology at Manchester University), Frances Rafferty (NUJ representative), and Nick Harris (2020 winner of the OS YJA).
Dr Jaron Murphy said:
"The top entries and general high standard of entries confirm there is no shortage of talent. The future of journalism in the UK is looking up if student and young working journalists can be given opportunities to tackle the complex subjects they care about and express themselves in their own developing and unique style."
Ann Kronbergs said:
"The significant increase in entries for this year's OS/NUJ Young Journalist's Award faced our judging panel with a tough challenge. Their excellent list of winners, runners-up and highly commended entries is evidence of how this award, and the writing of George Orwell, has inspired young journalists to produce their best work."
Frances Rafferty said:
"It was a tough decision, as there were so many excellent contenders writing on a huge range of topical subjects. They all showed huge promise as journalists and flair as writers, as well as evoking the spirit of political inquiry and polemic George Orwell represents. I would also like to thank the George Orwell Society for providing a platform to nourish such talent – I'm sure we'll be hearing from many of these young journalists again, and I wish them well."
More details on the George Orwell Society website.
The Orwell Society is the official society dedicated to promoting the life and works of George Orwell, author of Nineteen Eighty-Four and Animal Farm and other important books and essays. The Society is a registered charity in the UK and aims to keep the study of Orwell alive through its educational activities. The Society's patron is Richard Blair, Orwell's son.