The NUJ Disabled Members' Council sends solidarity to UK disability activists
The union encourages journalists to report on the UK's treatment of disabled people.
The UK Deaf and Disabled People's Organisations Coalition delegation gave damning evidence on August 28 to the UN committee responsible for the Convention on the Rights of Disabled People (UNCRDP).
The UK Government did not attend the evidence session.
The committee is taking evidence in a follow up to a 2016 special inquiry and examination in 2017 which resulted in the UK government being condemned for violating disabled people's human rights.
The evidence focuses on three of the articles in the convention: support to live in the community (article 19); right to work (article 27); social protection and standard of living (article 28).
Following 18 months of evidence gathering, the shadow report published by a coalition of UK Deaf and Disabled People's Organisations (DDPOs) outlines in detail how disabled people's human rights continue to be breached in the UK. During the evidence session, the delegation told of the aggressive approach of the government towards disabled people receiving social security, which has been amplified by some sections of the media.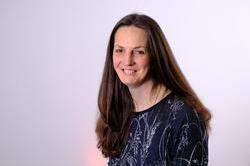 Natasha Hirst, NUJ president, who was a delegation member in 2017 said: "The evidence and testimony of the DDPOs delegation has outlined the horrifying regression of disabled people's human rights in the UK. The committee raised some poignant questions and concerns, but the UK government is evading scrutiny by not showing up. It is vital for journalists to hold those in power to account and challenge the negative rhetoric directed at disabled people."
Ann Galpin, chair of the NUJ Disabled Members' Council and co-chair of the TUC Disabled Workers' Committee said:
"The shadow report reflects the harsh realities of disabled people's lives in the UK today. Poverty and lack of access to basic rights exclude disabled people from employment and participating in day-to-day life. Policy choices created this situation and it's time for more ethical reporting on disabled people's lives."
The NUJ is working with Disability Wales on resources for journalists to understand and report on disability equality issues.
The upcoming Disability in Journalism Forum event on Wednesday 20 September aims to create more opportunities for young disabled people to enter the industry.
Notes:
Social model of disability and terminology guidance for reporting on disability:
UK Deaf and Disabled People's Organisations' press release
Hashtag #CRDP23