The Journalist October November 2020
The coronavirus pandemic is changing the way we live and work radically.
Contents: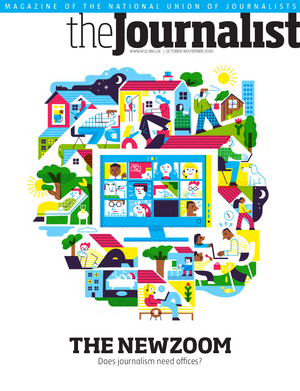 Main feature
News from the home front
Is the end of the office nigh?
News
Thousands of job cuts take effect
Union negotiates redundancies
Fury over News UK contracts
Photographers lose rights
Bullivant strike saves jobs
Management enters into talks
TUC Congress
Reports from first virtual meeting
Features
Behind closed doors
Reporting the family courts
News takes centre stage
Media takes to innovative story telling
Saving my A&E
A sharp PR learning curve
Regulars
Looking back to...1924
Technology
And finally...
Download the resource