The Journalist December 2019 January 2020
Welcome to the last edition of 2019. It's that time of the year when we look back and make plans and changes for the new year.
Contents: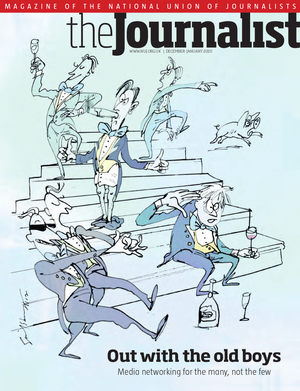 Main feature
Beating the old boy network
How to break the 'class ceiling'
News
Scottish titles in strike vote
Anger at fresh Newsquest cuts
'Scroogequest' cuts hit local papers
NUJ urges new investment
Dutch court boosts freelance pay
Judgement hailed as historic
Irish delegate conference
Reports on biennial meeting
Features
Getting close to readers
Newsletters can boost income
A riot of colour
Uproar over first supplements
Heyday of alternative press
Radical impact on mainstream media
Regulars
Viewpoint
NUJ & Me
And finally...
Download the resource