Orwell prize 2024
The Orwell Society/NUJ Young Journalist's Award is open for entries
Are you a young journalist, full-time resident in the UK, studying for a journalism qualification or starting out on your journalism career who would like to win a prestigious award that significantly enhances your developing CV?
The Orwell Society/NUJ Young Journalist's Award 2024 offers a prize of £1,000 for each winner of the two categories: writing a column or a review. The runner-up in each category gets £500. In addition, the winners receive memberships of The Orwell Society and NUJ.
NUJ member George Orwell was one of the foremost writers of the twentieth century. Not only was he the author of Nineteen Eighty-Four and Animal Farm, his oeuvre includes some of the greatest journalism of all time and his Six Rules for Writing remain a useful guide for all writers.
The deadline for applications is 12:00 midnight on Sunday 7 April 2024. Go to The Orwell Society website for more information.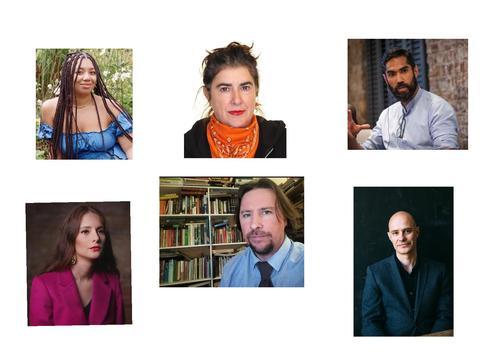 The judging panel consists of: Charlie Brinkhurst Cuff, Frances Rafferty, Tam Hussein, Hardeep Matharu, Dr Jaron Murphy, Dorian Lynskey.
• Richard Blair (Patron of The Orwell Society and Orwell's son) – see Richard Blair: Honorary Fellowship – The Orwell Society.
• Chair of panel: Dr Jaron Murphy (award-winning journalist and academic in journalism and literature at Bournemouth University) – Profile of Dr Jaron Murphy, Chair of the Judging Panel 2023 – The Orwell Society
• Hardeep Matharu (editor of Byline Times – the news site and print newspaper covering 'what the papers don't say') – see Hardeep Matharu (wordpress.com).
• Tam Hussein (award-winning journalist, shortlisted for the Orwell Prize for Journalism, and author) – see Tam Hussein – New Lines Magazine.
• Dorian Lynskey (journalist and author of the acclaimed The Ministry of Truth: A Biography of George Orwell's 1984) – see DORIAN LYNSKEY.
• Charlie Brinkhurst Cuff (award-winning freelance journalist, formerly a senior staff editor at The New York Times and editor-in-chief at gal-dem magazine) – see Charlie Brinkhurst Cuff.
• Frances Rafferty (senior editorial and communications officer, National Union of Journalists) – see National Union of Journalists (NUJ): Home.