NUJ welcomes Covid-19 aid scheme changes for self-employed parents
But the union is still lobbying hard for the #ForgottenFreelances who cannot get financial help.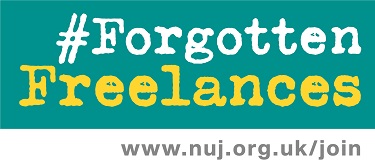 The government has confirmed that self-employed parents who did not submit a tax return for 2018/2019 because they were pregnant or taking time out to care for their new-born or newly-adopted child will be able to claim for the Self-Employment Income Support Scheme (SEISS).
The NUJ had joined the Federation of Entertainment Unions in supporting the lobby group Pregnant then Screwed campaign in calling for the change to criteria which disadvantaged pregnant women and people caring for young children. They will now be able to make a claim as long as they meet the other standard eligibility criteria.
Pamela Morton, NUJ national freelance organiser, said:
"We welcome this change, but are urging the Chancellor again to look at providing support in his statement next week for the more than a million who are still falling through the cracks of the SEIIS. There is no justification for these self-employed individuals to be purposely excluded in the way they continue to be, many simply for the way they have been taxed."
The online service to claim the second, and final, SEISS grant will be available from 17 August until 19 October. HMRC will announce further details on the application process shortly.
Updated guidance on Support for businesses and self-employed people during coronavirus