NUJ Extra extends Covid support to June
The union's welfare charity is launching a third wave of support for NUJ members who have suffered lost work livelihoods as a result of Covid-19 and lockdowns. It has committed to providing funding until the end of the government's roadmap, which runs to 21 June. 
Members who have lost work due to the effects of the pandemic or the response to it should contact NUJ Extra using our online form if possible (a paper version is available). Members who have claimed before and members who have not yet claimed are urged to apply. If you claim now for the first time and we can see that you would have benefited from previous support, we will backdate our payment to you.
NUJ Extra trustees are concerned that there may still be members who are unaware of the support we can provide or who may feel they, somehow, do not deserve it. Research has recently found that many who lost their jobs or livelihoods through Covid-19 wrongly believe it was somehow their fault, that they brought it on themselves or that they were most affected because they were not good at their job.
NUJ Extra trustees know this not to be true and urge all NUJ members to seek out those colleagues who need our help and encourage them to get in touch.
Covid-19 has been devastating across the board, closing down the income streams of large sectors of our industry, shutting businesses and events we reported and the venues where we worked. Nobody deserved the devastation this pandemic has caused. If you have been affected by it, please get in touch.
NUJ Extra launched its first support package in March 2020. We relaunched our support after the announcement of the second lockdown, taking us through to March this year. Trustees have now extended that to June.
To apply you need to show:
You have paid full NUJ membership subscriptions for at least one year.
Details or examples of work lost or the impact on your livelihood.
That you have claimed all benefits to which you are entitled and accessed any government support available (we understand that many freelances fell between the gaps of government schemes).
Call for funds
To all other members we ask if you have spare cash, if you can raise a bit of money, if your branch or chapel could have a whip-round, please do what you can to fundraise for NUJ Extra. Colleagues across the country, in different sectors, doing all the jobs the NUJ covers have suffered bitterly as a result of lockdowns and restrictions. There has never been a more important time to donate to your union's charity.
Find out more on the charity's web page: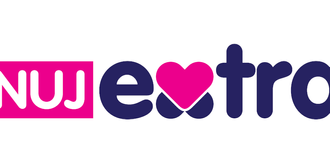 NUJ extra is the charity for the National Union of Journalists (NUJ). As an NUJ member, that makes it your union charity.