NUJ Branch April 2020
A special newsletter providing information and news for and from branches during the present crisis.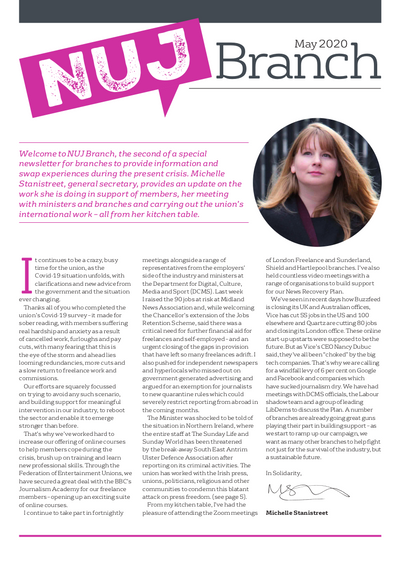 In this edition:
Michelle Stanistreet, general secretary, in her message to you, shares her first experience as a virtual guest branch speaker and brings you up-to-date with the NUJ's recent work – and how your branch can get involved.
Meetings: Digital democracy proves a success.
Campaign: News Recovery Plan.
Funding & Donating: Donate to NUJ Extra.
Campaign: #ForgottenFreelances.
Covid-19 advice: Take part in the Covid-19 survey.
Training: Putting podcasting on the agenda.
Download the resource