IFJ Global platform for quality journalism
The IFJ has launched a series of global proposals in response to the coronavirus crisis.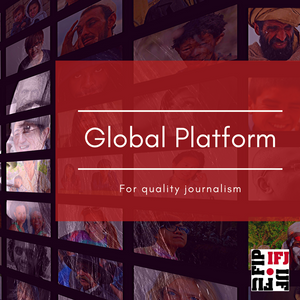 By bringing more than two thirds of humanity to a standstill, the health, political and economic crisis of Covid 19 will have terrible consequences on all our societies. And we are certain today that it will continue to do so for some time.
This "Great Confinement", as already defined by the International Monetary Fund, in reference to the "Great Depression of 1929", does not leave any continent or sector untouched, and the media, whatever their nature, are unable to escape this destructive wave.
Many media companies have already closed down, millions of jobs have disappeared and journalists, even though quality information is essential for citizens in times of crisis, are suffering the full impact.
It is time to protect media, save jobs and support the most precarious workers. But it is also time to prepare for the future, a future of quality, ethical and solidarity-based journalism that respects labour rights and fundamental freedoms.
Download the resource