Helping you to stay fit and healthy at home and work: NUJ webinar
A new online workshop will help you not only survive, but thrive during the present Covid-19 crisis.
An online workshop by Caroline Holmes, for NUJ members, sets out ideas and strategies to deal positively with some of the challenges they are facing because of Covid 19. The focus is not just about surviving at work and home, but how to thrive, be productive and positive throughout this uncertain time.
The short webinar will help you to understand why it is important to be physically and mentally fit, identify some of the challenges that you are dealing with and explore some ideas and tips for helping you learn how to live and work in a healthier way.
This is the first in a series of NUJ webinars and will include stage 1 of the rep's training programme and a health & safety workshop.
Check the training page and NUJActive for more details.
Comments from viewers:
I watched the Caroline Holmes webinar late last night when feeling a bit stressed and uncertain about where we are all headed and it made me feel a lot better, so I'm going to email everyone and recommend they watch it all. Really useful - and lovely that it is so journo-specific in addressing our stresses, sitting in front of our laptops forever, never being done with everything we need to write, get online, tweet, Facebook etc.
Great piece of work.
Loved it.
If you have a query, email: [email protected] .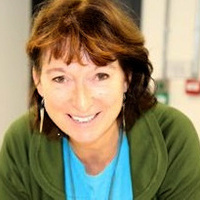 Caroline Holmes
Caroline is an NUJ member who has been working in trade union training for more than 20 years. She managed and taught on the International Labour and Trade Union Studies degree at Ruskin College in Oxford.
As a union rep, her roles have included health and safety, negotiating, organising and recruitment, and organising learning events. She runs the NUJ's reps' training programme.