Dementia-friendly media and broadcast guide
This is a practical guide from the Alzheimer's Society for media, broadcast and creative sectors representing or reporting on dementia.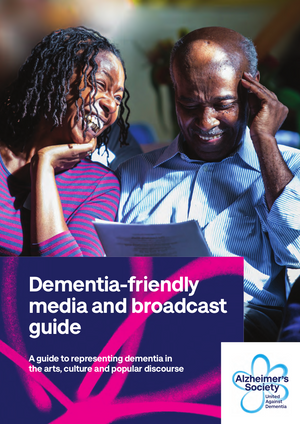 A supporting evidence review can be found in Appendix 2 showing key themes from our workshops with people affected by dementia 1 , as well as common statistics and guidance applicable across the sector.
This toolkit also includes, dementia statistics and industry standards for groups and individuals to support them in their specific roles when portraying dementia. It demonstrates that small changes to language and tone can make a real difference in supporting people affected by dementia to live well in their communities.
Publisher: Alzheimer's Society
Download the resource