BBC journalists express solidarity with colleagues at Iran International
Journalists face unprecedented challenges at Iran International.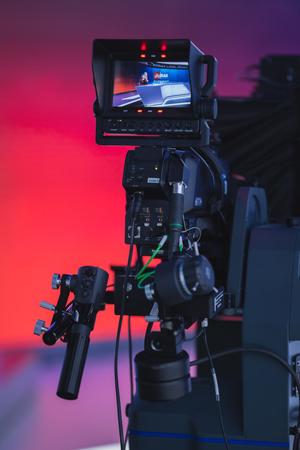 NUJ members working for the BBC World Service have offered their full support and solidarity to journalists facing unprecedented challenges at Iran International.
Iran International has signed two secret deals with the British Association of Journalists (BAJ) in a desperate effort to thwart and block NUJ recognition. The company has inflicted significant pressure on employees and individuals have been targeted in a sham redundancy exercise believed to be an attempt to purge the company of trade union members and representatives.
Consequently, the BBC Persian Service NUJ chapel has issued the following statement:
"We at the BBC Persian chapel of the NUJ are dismayed and horrified to learn about Iran International management's decision to dismiss three active members of the NUJ, including the father of chapel, at a time they were fighting for their legal right of official recognition.
"Having suffered years of persecution and harassment by the Iranian authorities, not just against ourselves but our families and friends in Iran, we never thought that we'd see a day that our fellow journalists are subjected to a similar treatment in the hands of their bosses here in the UK.
"Democracy and human rights are universal values. We believe people should have the right to choose their own representatives, whether it's who governs the country in Tehran, or who represents them at their workplace in London. To deny them that choice, to bar their candidate or dismiss their representatives is nothing but oppression, nothing but undermining their fundamental rights.
"We'd like to remind everyone that, thanks to the NUJ, the plight of journalists working at both BBC Persian and Iran International has become one of the top issues for the newly created UK National Safety of Journalists Committee.
"Efforts to silence journalists by those in power has never worked, and we're certain that it will never work."
Paul Siegert, NUJ national broadcasting organiser, said:
"These redundancies were trumped up and clearly aimed at victimising and removing our chapel's FoC. The whole redundancy process was a sham and our legal team is mounting a robust response and will take all steps to stamp out such victimisation of trade union activities."
بیانیه انجمن صنفی روزنامه‌نگاران بی‌بی‌سی فارسی :
ما در شاخه بی‌بی‌سی فارسی «اتحادیه ملی روزنامه‌نگاران» (ان‌یو‌جی) از شنیدن تصمیم مدیران ایران‌اینترنشنال برای اخراج سه عضو فعال ان‌یو‌جی از جمله دبیر انجمن، مخصوصا در دوره‌ای که آن‌ها برای رسیدن به حق قانونی‌شان برای شناسایی رسمی تلاش می‌کردند، نگران و حیرت‌زده‌ایم.
پس از تحمل سال‌ها آزار و اذیت خودمان و اعضای خانواده و دوستانمان در ایران از سوی مقام‌های ایران، فکرش را هم نمی‌کردیم که همکاران روزنامه‌نگارمان این‌جا در بریتانیا، با رفتار مشابهی از طرف رؤسایشان مواجه شوند.
دموکراسی و حقوق بشر ارزش‌هایی جهانی‌اند. ما معتقدیم مردم باید حق داشته باشند خودشان نمایندگانشان را انتخاب کنند‌؛ چه انتخاب گردانندگان کشور در تهران باشد و چه انتخاب نمایندگانشان در محل کار در لندن. گرفتن حق انتخاب از افراد، جلوگیری از شرکت کاندیدایشان در انتخابات، یا اخراج نماینده‌شان، چیزی جز استبداد نیست؛ چیزی جز انکار حقوق بنیادین افراد نیست.
لازم می‌دانیم یادآوری کنیم که به لطف ان‌یو‌جی رنج‌های روزنامه‌نگاران بی‌بی‌سی فارسی و ایران‌اینترنشنال به یکی از دغدغه‌های اصلی نهاد تازه تاسیس کمیته ملی امنیت روزنامه‌نگاران بریتانیا تبدیل شده است.
تلاش اصحاب قدرت برای خاموش کردن روزنامه‌نگاران هیچ‌گاه به ثمر ننشسته است و مطمئنیم که در آینده هم مؤثر نخواهد بود.