ACAS: Managing redundancy for pregnant employees or those on maternity leave
This good practice guide looks at correctly handling redundancy process if you have employees who are pregnant or on maternity leave.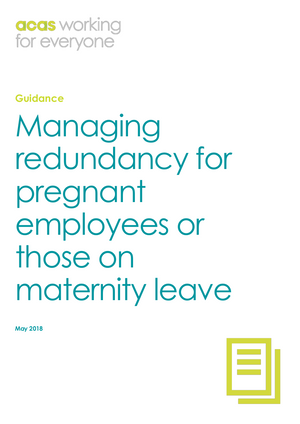 It has been developed in partnership between Acas and the Equality and Human Rights Commission.
The Equality and Human Rights Commission enforces equality law in Britain and human rights law in England and Wales. We aim to reduce inequality, eliminate discrimination, strengthen good relations between people, and promote and protect human rights. We also give guidance to businesses, the voluntary and public sectors, and to individuals.
Visit