Tribute to Sunderland Echo photographer Tony Colling
Tony chronicled life across Wearside for almost 50 years.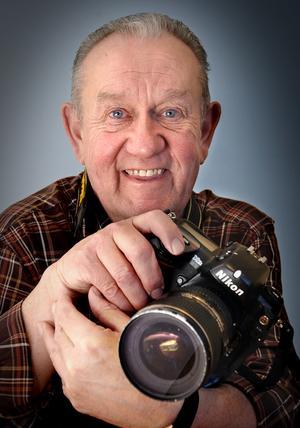 Long-serving former Sunderland Echo photographer Tony Colling has died after a short illness at the age of 76.
Well-known to several generations of Wearsiders as the 'photographer with the bow tie', Tony and his cameras chronicled life across Wearside for almost 50 years, from starting at the Echo as a 16-year-old in 1960 until his retirement in 2008.
His career encompassed an era where the Sunderland Echo's photographs began to tell the story and add to it, rather than just mark it, and keen young Tony was at the forefront of that creative push.
His former photographic department colleague, Angela Burn, said:
"He changed the Echo with his photographs.
"He was a talented photographer who got the highest marks in the country when he took his proficiency test and he was so keen that the diary just used to be a list of 'C's for Colling because he volunteered for so many jobs.
"All the girls used to read the Echo together, guessing the Tony pictures because they stood out so much."
Tony was born in 1944 and grew up in Hawarden Crescent, Barnes going to Chester Road Primary School before Southmoor School, leaving there to go directly to the Echo, which was based in Bridge Street at the time.
His work ethic, covering all the out-of-hours jobs for many years, was explained by a boyish enthusiasm for photography he retained all his life. Having started as a youngster taking photographs of swans in Mowbray Park, he would always say:
"I couldn't believe they wanted to pay me for what I loved doing anyway as my hobby."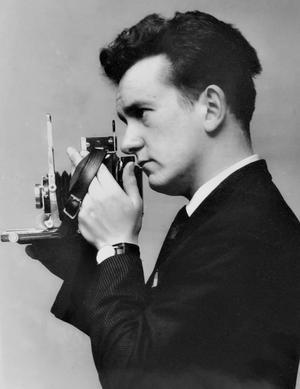 Tony photographed many major events on Wearside over the years. Early in his career, he covered the drama of the lifeboat disaster at Seaham in 1962, a national story, when all the crew and all but one of the rescued perished in a storm and mountainous seas off Seaham Harbour.
On a gentler front, Tony revelled in covering Royal visits and particularly enjoyed the visits of the Queen Mother, who he said always knew how to pose for the camera. He took photographs of Princess Margaret and when her staff contacted the Echo to say she had liked the photographs and would appreciate copies, the joke became that Tony was now a photographer by 'Royal Appointment'!
Tony took some of the familiar landmark shots of the era, including the Beatles leaning over a balcony at the Empire Theatre in 1963, when they were way down the bill which was topped by Helen Shapiro. But it turned out that the Fab Four were on the brink of international fame, so Tony's photograph was used many, many times over the years.
His pictures of Sunderland's 1973 FA Cup-winning team's homecoming captured the euphoria of thousands of Wearsiders.
But apart from the occasional high-profile assignment though, Tony spent his working life capturing the simple community events which made up Wearside life and which will be remembered and treasured in newspaper cuttings in thousands of homes across the city and the county.
It wasn't all plain sailing though – he once dropped a 300mm lens in the River Tyne while standing on a platform with other snappers. This was witnessed by Royal Navy cadets who recovered the lens and returned it to the Echo in a bucket of water!
Tony met the love of his life at work and married fellow Echo journalist Linda in 1971 at St Gabriel's Church. They spent 42 of their 49 happy years together in Middle Herrington and had three boys Alistair, Charles and Thomas, and a grandson, five-year-old Sonny.
Even more so than his signature bow tie, Tony was known for his famously mild-mannered temperament, no matter what the circumstances.
Former photographic colleague Angela Burn, said:
"I can honestly say, after working with him for decades, I never heard him swear, or say a bad word about anyone.
"One day in Bridge Street Tony got so annoyed, he came out with: 'Faf! Fiddlesticks!' – which was the strongest language I ever heard him use!"
Former photographic colleague Kevin Brady agreed:
"Tony was always happy and cheerful and I cannot recall him ever losing his temper. He was an excellent photographer who was always happy to share advice and help."
Angela added:
"Tony took my wedding pictures. The ceremony was at 11 am. He took all the photographs, came for a meal, and then went back to work to get our wedding picture in that night's Echo! Those were the days!"
For such a busy photographer, Tony lived a full life outside of work, active in church circles and a committed Anglican, he helped run a Crusaders group for youngsters in the YMCA in Gorse Road, and later a youth group which helped and supported young people.
He was a member of the Vintage Car Club and a member of Sunderland Yacht Club, starting with a Flying 15 keelboat and graduating to a 24ft yacht called Rififi. He was well-known for his classic Morgan cars and enjoyed sailing, camping and caravans – but also the countryside, especially Weardale, and trips to France with his family.
He was a passionate supporter of the NUJ and earned life membership after 50 years continuous membership – something his wife Linda also achieved – having supported a strike over wages and conditions at the Echo in the 1980s.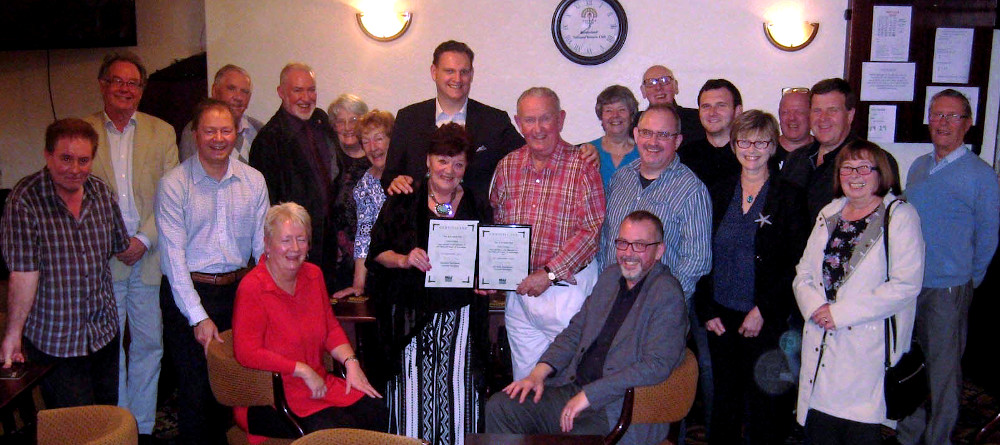 Former colleague Ron Stout recalled:
"He worked hard and saved hard for his leisure activities. I remember smiling with him when he said that if a work dispute continued much longer, either his Morgan or his yacht would have to go!
"Tony was a lovely man who showed great professionalism throughout his career. His legacy will be on display in the homes of thousands of Wearsiders whose lives he recorded for the Echo, including ours."
A keen sportsman, Tony loved badminton, tennis, table tennis, rugby and snooker.
He died, after a short illness, in Sunderland Royal Hospital, following a brave six-month battle against cancer.
The NUJ pays tribute to Tony and sends condolences to his family and friends.
Funeral details: The funeral will be held on Wednesday 7 October at St Gabriel's Church, Sunderland at 12.45 before a short service of committal at Sunderland Crematorium at 13.30.