Tribute to ITV Border news editor Neil Billingham, who has died aged 51
The NUJ sends condolences to the family, friends and colleagues of NUJ member and ITV Border news editor, Neil Billingham.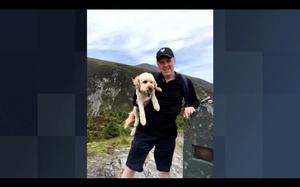 Neil had been reported missing and his body was recovered from a river by Cumbria Police on Tuesday.
Speaking about the tragedy, NUJ Reps and Mothers of the Chapel for ITV Tyne Tees and Border, Amy Sutton and Jennie Henry, said: "People are devastated. Neil was such a valued and appreciated member of our team and chapel, and he will be greatly missed by all."
Neil was a longstanding NUJ member, having joined in 1996. He will be fondly remembered by his colleagues as a great news editor with a real passion for news. He took a keen interest in helping people to develop their careers in journalism, encouraging and mentoring those entering the industry. He was an advocate for mental health and trained as a mental health first aider for ITV, also volunteering for charities working in the field.
Amy explained how ITV had kept colleagues updated on the news about Neil, with those not in the newsroom receiving personal calls from management: "We were absolutely blindsided. He was very well known and respected across ITV, and colleagues in Border and Tyne Tees have been very touched by the messages of sympathy we've received from those who knew him."
Michelle Stanistreet, NUJ general secretary, sent condolences on behalf of the union, saying:
"Our thoughts and condolences are with Neil's family, friends and his colleagues both past and present across ITV. It's awful to lose such a talented, inspiring editor and at such a young age. We commend Neil for his advocacy on mental health and for the many journalistic qualities he upheld in his professional career. We hope that his colleagues can find comfort in fond memories, and we join with the many warm tributes being made to Neil."
Neil's funeral is expected to take place in Carlisle, with details to follow.