The Journalist March April 2019
Ever feel like you're in a whirlwind of news and opinion?
Contents: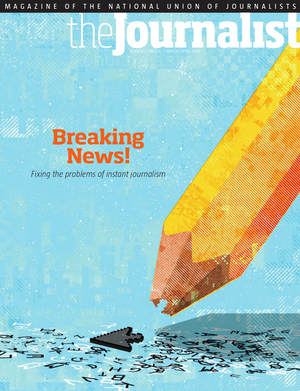 Main feature
Slow news is good news
In depth reporting online
News
Newsquest national pay initiative
Campaign across publisher's titles
MPs berate BBC over equal pay
Corporation fails to set targets
All party support for Cumbrian strike
Members take action over pay
Dutch photographers strike
Freelances' collective protest
Features
Springing into action
Recognition victory at publisher
Time to get packing?
The plight of travel journalism
From fact to fiction
Do you have a novel in you?
Regulars
Viewpoint
Media anniversary
And finally…
Download the resource