The Journalist February March 2021
As we begin to see a way out of lockdown restrictions and as Spring approaches there is more optimism in the air.
Main feature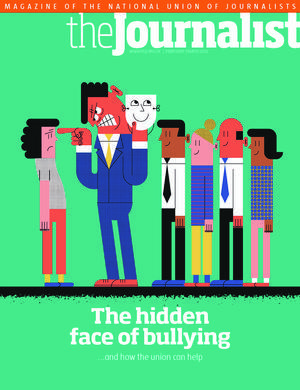 No place for abuse at work
What can be done about bullying
News
Fighting for Freedom of Information
Call to put pressure on the Government
HMRC failed freelances, say MPs
Urgent explanations called for
Climbdown after photographer's arrest
Police held journalist in a cell for hours
Irish media needs extra cash
NUJ lobbies media commission
Features
Spotlight on Glasgow
How journalism is faring in the city
Climate changers?
Should the media be doing more
Quick on the draw
Looking back to 1895
Regulars
Technology
Obituaries
And finally...
Download the resource