The Journalist August September 2021
In this issue, we look at the pros and cons of homeworking.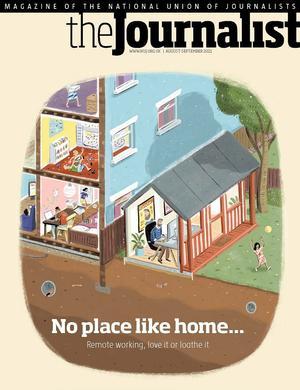 In the new issue, we look at the pros and cons of homeworking following an extensive survey by the union's Oxford branch into publishing workers' experiences.
We also look at the more positive aspects of staying in touch with people while staying at home through the greater connectivity that technology has delivered.
Main feature
All well on the home front?
Pros and cons of remote working
News
Plan for gag on journalists
Reporters treated like spies
BBC staff 'pushed to the limit'
NUJ warns over staff morale
Journalists as spyware target
Governments' plans revealed
'Mean-spirited' Newsquest
Anger over 'fire and rehire'
Channel 4 up for sale?
Consultation on privatisation
Features
Spotlight on Exeter
The media-friendly city
Remembering lives
Pandemic highlights obituaries
Inside Out
Looking back to outside broadcasts
Regulars
Technology
Obituaries
And finally...
Download the resource