NUJ seeks review of Covid 19 breaches by RTÉ
Union calls for the establishment of new health and safety committee at the broadcaster.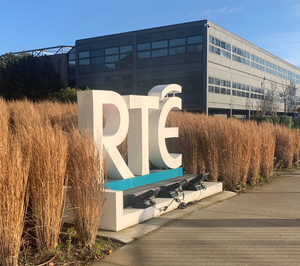 The NUJ has requested an urgent review of all of the circumstances surrounding a retirement function in RTÉ on Saturday 15 November at which there were grave breaches of Covid 19 guidelines and regulations.
Photographs of the event appeared in the Irish Sun newspaper today. RTÉ has apologised for the incident.
Séamus Dooley, NUJ Irish secretary, has asked the RTÉ trade union group to seek an urgent meeting of the joint employer-employee covid-19 group within the organisation and that request was conveyed this morning. He said:
"The apology by RTÉ management is welcome, but this incident should not have happened. As a trade union representing workers in the building, we believe that the covid committee should examine all aspects of this gathering and put in place measures to ensure that such egregious breaches do not occur again. RTÉ needs to examine all aspects of its management of covid-19.
"RTÉ workers have worked extremely hard since March and have held public figures to account for their actions. I have been contacted by a number of members who believe this incident has the capacity to undermine that hard earned trust and confidence.
"I acknowledge that throughout the organisation RTÉ workers at every level have met the enormous challenges posed by covid 19. It would be wrong if exceptional lapses of judgement were to detract from that work on the part of everyone at RTÉ, including senior management. That is why we are seeking an urgent review, so that lessons can be learned.
"Through the RTÉ trade union group, we will be seeking the urgent establishment of a health and safety committee in RTÉ. We have previously pointed out that the lack of a health and safety committee is in breach of RTÉ's statutory obligations.
"While the establishment of such a committee has been on hold, recent events demonstrate the urgent need for greater oversight and formal input by worker representatives, in accordance with section 25 of the health, safety and welfare at work act."