Media guidelines: reporting on Muslims and Islam
Ethical reporting guidelines produced by the Scottish parliament's Cross Party Group (CPG) on tackling Islamophobia and endorsed by the NUJ.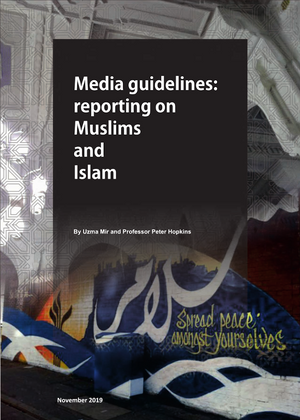 The CPG was established in January 2018 by Anas Sarwar MSP. It identified five priority areas, one of which was the media and its role in challenging or perpetuating prejudice.
The CPG brought together editors from Scotland's print and broadcast media to discuss perceptions that members of Scotland's diverse Muslim communities had about the media, to present what Islamophobia was and what it meant to Muslims in Scotland, and to agree a plan of action that would help build a positive relationship for the benefit of all.
A series of actions was agreed including:
to consider what steps could be taken to increase diversity in newsrooms;
to organise newsroom visits so representatives of the CPG could meet journalistic teams and get a better understanding of how news was made; and
to approach the National Union of Journalists (NUJ) Scotland to develop a set of 'Guidelines on the reporting of Muslims and Islam' in partnership with the CPG.
Visit