The Journalist August September 2022
This edition includes the remarkable account of a sub-editor who took some leave from his job to go to report the Ukraine war as a freelance.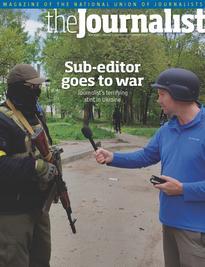 It also has the experience of Kurdish refugee journalists who were supported and mentored by the NUJ's Sunderland, South Shields and Hartlepool branch to carry on their work after fleeing their country.
And we take a behind the scenes look at the PR operation which enabled the RMT and general secretary Mick Lynch's strong media show at the start of the national strikes.
Download the resource