The Journalist April May 2021
The main focus for this issue is safety. As the coronavirus, which has dominated life for the past year, is hopefully retreating, we turn our attention to the risk which increasingly face journalists.
Main Feature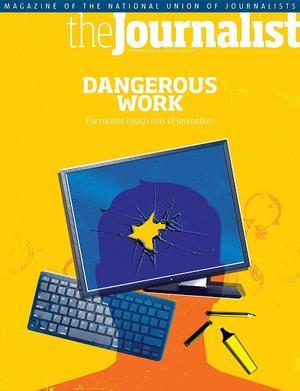 Strains of stress
Mental health and journalism
News
BBC moves jobs out of London
Specialist teams to be relocated
From Brixton to BLM
A persepective on combatting racism
Reach closes newsrooms
Radical move to homeworking
Members stressed by the pandemic
Survey finds isolation and anxiety
Features
Spotlight on Liverpool
How journalism is faring in the city
Pandemic of abuse
How we can make journalism safer
Weathering a storm
Looking back to 1921
Regulars
Technology
Obituaries
And finally...
Download the resource