NUJ Informed, Issue 30, February 2020
News from the union's national executive.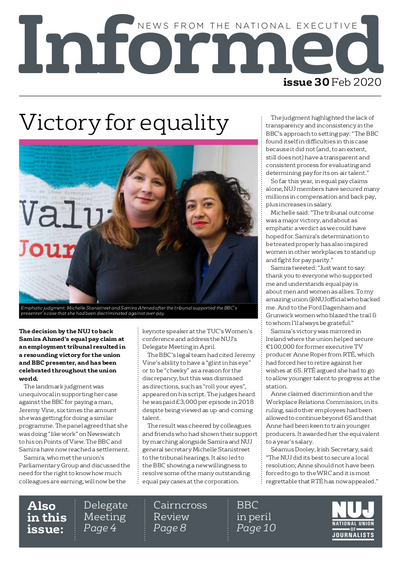 In this issue:
Victory for equality: Samira Ahmed's equal pay claim
Séamus Dooley: Imagine a world where you can't trust the news.
Delegate Meeting: Subs rise tops the agenda
Hands off our BBC
No. 10 strikes blow against press freedom
Local News Matters Week
Government shuns public interest news project
Is it payback time for the BBC?
Mohammed Elfenich tells how he escaped jail, thanks to the NUJ.
Download the resource