In tribute to Tony Braisby
Tony Braisby, former Morning Star sports editor and chief subeditor, and longstanding trade union journalist at Unison has died aged 63.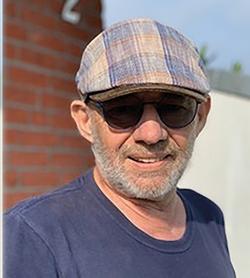 Colleagues of Tony Braisby remember the journalist who was "a real force of nature and kept the paper going through tough times, while at the same time bringing through young journalists".
Angela Cronin said: "Considering the magnitude of the role that he had at the Morning Star back then, he was very patient, and within a very short space of time, he trusted me to work on many parts of the paper — news, features, sport, copytasting and even the website in its very early days. I learnt so much from Tony, which stood me in good stead for future roles. His love of Castleford Tigers and South Africa are over-riding memories from those times — and of course a pint or two in The Sussex after we had put the paper to bed."
David Nicholson recalls his role at Unison, and in particular his support during the Morning Star's five-week journalists' strike to get editor John Haylett his job back.
Lucie Hyndley said: "Tony brought a powerful work ethic, a pedantic eye for grammar, a journalistic professionalism and a willingness (sometimes hidden behind aforesaid gruffness) to embrace new ways of working. He was hugely liked and widely respected for his broad knowledge of the labour and trade union movement and his internationalism… For many years he was the NUJ father of chapel and was a tough and pragmatic advocate and negotiator on behalf of his members."
The full obituary can be found on the Morning Star website