Join our expert panel to discuss what to do about wealthy individuals using litigation to block journalists' stories.
Being subject to SLAPP action often involves facing high legal bills and suffering considerable emotional distress. The NUJ has welcomed government's commitment to tackle their use alongside other forms of lawfare. A call for evidence closing 19 May seeks views on government proposals and the NUJ is encouraging members to complete submissions.
The session will be chaired by Chris Frost, NUJ Ethics council chair, and speakers will include journalists who have been subject to SLAPP action.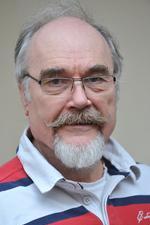 Professor Chris Frost chairs the NUJ's Ethic Council and is emeritus professor at Liverpool John Moores University. He was a newspaper journalist and editor and is a past chair of the Association for Journalism Education, which represents most schools of journalism in UK and Ireland HE institutions. He has published widely, including Journalism Ethics and Regulation, and regularly speaks at international conferences.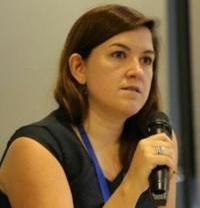 Susan Coughtrie is project director at the Foreign Policy Centre, leading the Unsafe for Scrutiny project, which examines risks and threats to journalists investigating financial crime and corruption. She is one of the co-chairs of the UK anti-SLAPPs working group, established in January 2021 and a long term adviser to the European Centre for Press and Media Freedom, a committee member for the Campaign for Freedom of Information in Scotland and a reader director of The Ferret, a Scottish investigative media outlet. Previously Susan worked at the international free expression organisation ARTICLE 19 from 2012-2018.
Hear from journalists Per Agerman and Annelie Östlund from Swedish business news site Realtid, currently subject to SLAPP suit by Svante Kumlin, following a lawsuit filed in London accusing them both of defamation as part of their reporting.
Peter Geoghegan is editor-in-chief at the award-winning news website openDemocracy. He led openDemocracy's investigations into dark money in British politics that were nominated twice for a British Journalism award and twice for the Paul Foot award. His latest book, Democracy for Sale: Dark Money and Dirty Politics was a Sunday Times bestseller. As a journalist, he has dealt with a lot of legal complaints and threats.