As part of a series of online events this May exploring threats to journalists and journalism, the NUJ is holding a "Global Spotlight" webinar focused on attacks facing journalists around the world.
Chaired by the International Federation of Journalists' (IFJ) deputy general secretary Jeremy Dear, a panel of speakers will lead discussion on 16 May from 12-1pm online. Contributions from NUJ members in the Q&A session are warmly welcomed
. Register for the webinar.
Speakers
Jennifer Robinson from Doughty Street Chambers will discuss the systematic targeting of journalists in Palestine and the submission of a complaint to the International Criminal Court on behalf of the IFJ, the Palestinian Journalists' Syndicate (PJS) and the International Centre of Justice for Palestinians. The killing of Shireen Abu Akleh this week is a shocking example of the persecution facing journalists working in the region, and why the submission is important.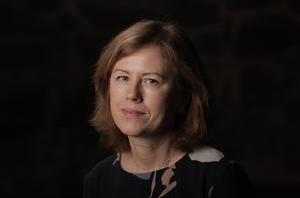 Lina Kushch is a journalist with more than 25 years of experience, including contributing to Reuters and BBC and working as head of the regional correspondents' department in the all-Ukrainian newspaper. As a First Secretary of the National Union of Journalists of Ukraine, she coordinates the work of 24 regional offices with 18,000 members.
Dominique Pradalie, Syndicat National des Journalistes (France) will provide an update alongside Jeremy Dear, on legal action against NSO group's Pegasus spyware.
Sami Al-Ansi is a Yemeni journalist currently based in Sweden. From 2009 to 2015 he worked as AFP Video Reporter in Yemen and for Sky News Arabia as videographer/producer from 2012 to 2015. After being forced to leave Yemen, he joined Sky News Arabia in Cairo.
Al-Ansi will discuss the war in Yemen, and the treatment of journalists in the country including four men sentenced to death for their reporting.
Register for a free online ticket